The Toulouse-built aircraft took off on Sunday morning at 08:21 from Fréjus in south-eastern France and landed in Bizerte, Tunisia some 7-and-a-half hours' later.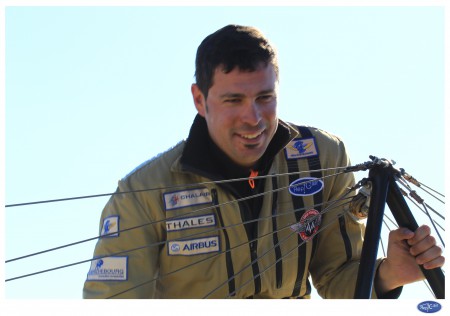 The organization of this flight was conducted by Aéro-Club de France in collaboration with the French Air Force as well as the French civil aviation authority DGAC . The cities of Fréjus, Bizerte and the Tunisian authorities also contributed to this successful crossing of the Mediterranean.
Congratulations to Réplic'Air!
Photos credit: copyright Réplic'Air'
Pictured: Morane Saulnier landing in Bizerte, Tunisia and Baptiste Salis, the pilot of the Morane Saulnier
Footage of the plane taking off: