Thales equips the Rafale with a wide range of equipment and systems providing it with multi-sensor capability. This includes the RBE2 AESA (Active Electronically Scanned Array), the first European combat radar with active electronic scanning antenna, the Spectra electronic warfare system, optronics, the communication, navigation and identification system, most of the cockpit display systems, power generation systems and a logistics support component. These systems represent around 25% of the total value of the Rafale.
"All Thales teams would like to thank the Indian authorities for the trust they have placed in us. Rafale's new export success demonstrates our ability, alongside Dassault Aviation and its partners, to constantly meet the customer's highest expectations through innovation, the mastery of advanced technology and industrial excellence",
said Patrice Caine, Chairman and CEO, Thales group.
Find us on Twitter @ThalesAerospace, on our official Youtube channel Onboard TV and on LinkedIn Thales Aerospace.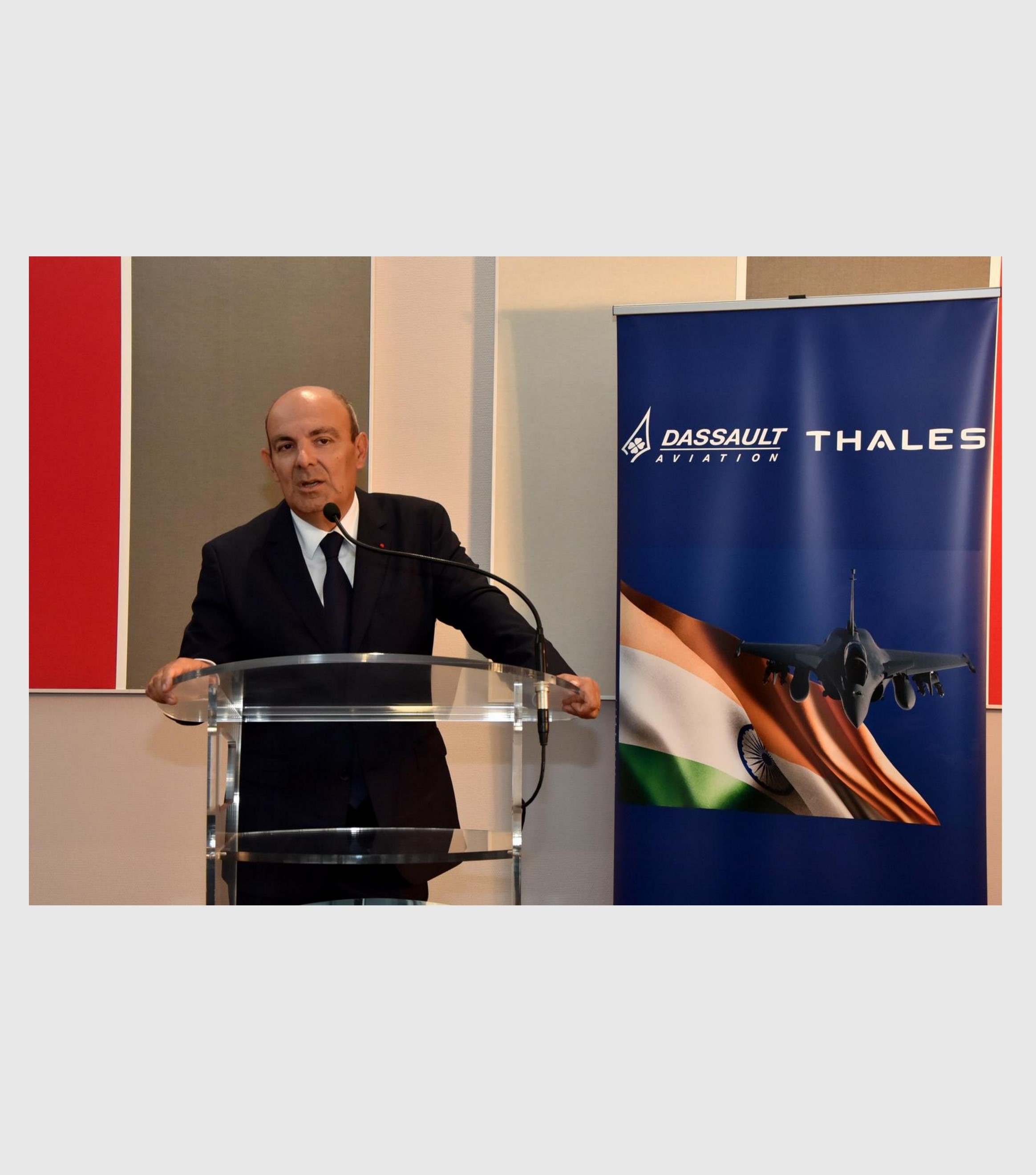 "The momentum has been triggered, now we have to invent the future by continuing to innovate," said Eric Trappier, Chairman and CEO of Dassault Aviation, when visiting the new Thales Bordeaux facility which will open its doors in early October. "