French rugby team tackle Thales scrum simulator in spectacular Adidas adverts!
Jan 31. 2013
To tie in with this year's Six Nations rugby tournament, France's kit manufacturer Adidas is running an advertising campaign that features the high-tech scrum simulator conceived by none other than… Thales!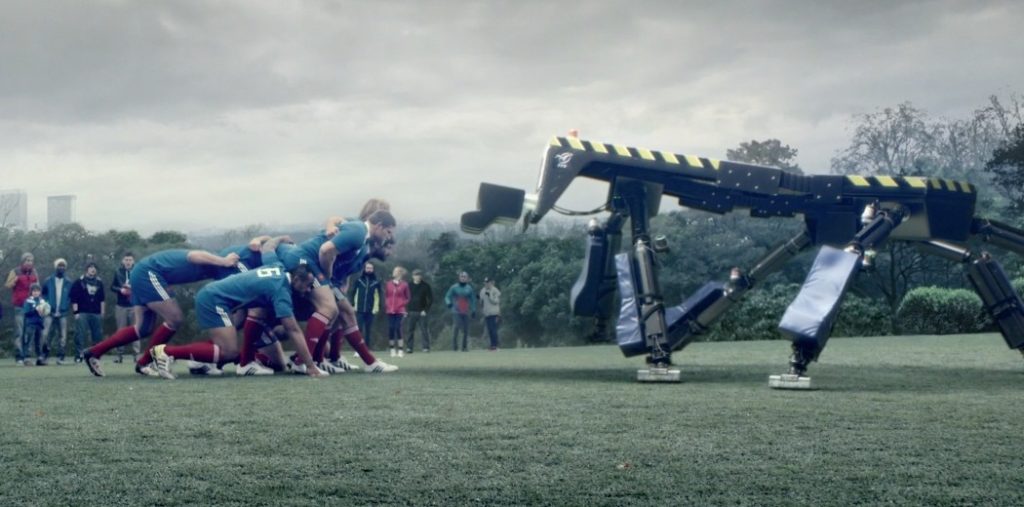 The campaign is already making headway on YouTube, Facebook and Twitter – be sure to keep track of the associated hashtag #allbleus in reference to the slogan "All in pour les Bleus"! Over the course of the tournament, which runs from February 2nd to March 16th, the adverts will also feature on nationwide television channels in France.
So far, clips have shown the simulator seemingly coming to life and escaping from the French rugby training centre in Marcoussis, being confronted by the French pack in a nail-biting man-versus-machine scrum, and being pitted against tennis great Jo-Wilfried Tsonga! More clips will follow soon…
View the Adidas clips (and look out for the Thales logo on the scrum simulator!):