A first: Russia certifies Sukhoi Super Jet's autopilot for Category IIIA approaches
Jul 04. 2014
The Russian Interstate Aviation Committee Aviation Register (IACAR) delivered a certificate for automatic landing for the Sukhoi Super Jet (SSJ), which will enable the aircraft to make approaches in Category IIIA, meaning on a runway with visibility as low as 200 feet.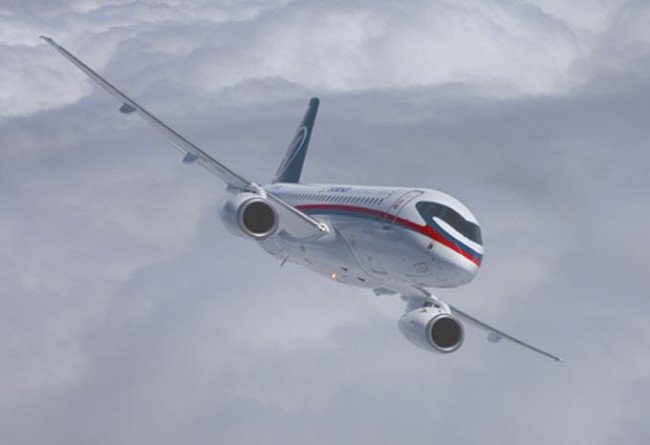 A first for a Thales autopilot
The development of the automatic landing took several months, requiring over 3 million simulations and 180 landings in various weather (i.e. high winds) and runway conditions as well as various and extreme aircraft configurations. The goal was to demonstrate that the probability of landing outside of a 760 m long by 42 m wide rectangle without damaging the main gear is less than 1 in a million.
The level of performance achieved by Thales's autopilot is identical to that of other aircraft around the world that operate with an automatic landing function: the certified wind area is 30 knots of headwind, 20 knots of crosswind and 10 knots of tailwind.
This automatic landing function is a major asset for an airline, enabling it to serve the largest airports at all times, especially when the airport implements low visibility procedures (LVP).
About the Sukhoi Super Jet programme
The SJS programme at Thales began in 2005 in order to deliver a full avionics suite, comprised of an autopilot with an automatic landing system. A first certification was obtained from IACAR in February 2011. Since then, the efforts of the avionics suite's development teams have been focused on obtaining European Aviation Safety Agency (EASA) certification, as well developing the automatic landing function.