Thales avionics systems on display at MAKS 2013 in Russia
Aug 26. 2013
Thales will showcase its avionics and IFEC solutions at MAKS Aviation and Space show, being held at the Zhukovsky Airport near Moscow, from August 27th to September 1st. Around 600 exhibitors and 600,000 visitors are expected at this event, which takes place every two years.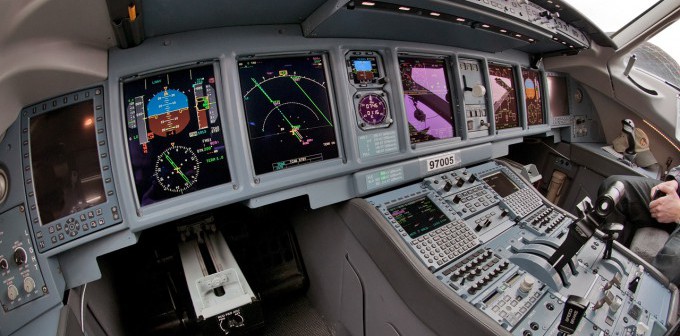 Thales's role in avionics for Russian players has gained momentum since 2005, when it was selected as tier one supplier and system integrator for the Sukhoi  Superjet 100 (SSJ100) aircraft. SSJ100 is the first Russian commercial regional aircraft. It meets the latest aeronautical standards and it is designed to be exported worldwide. Its capacity ranges from 95 to 100 passengers.
Thales provides a major part of the Sukhoi Superjet 100 avionics suite: cockpit architecture, Integrated Modular Avionics, navigation, communication and integrated maintenance systems.
Today, the 15 Sukhoi Superjet 100 aircraft which are in activity have cumulated over 23,000 flight hours.
Picture: Wikimedia - Alex Beltyukov/Airlners.net