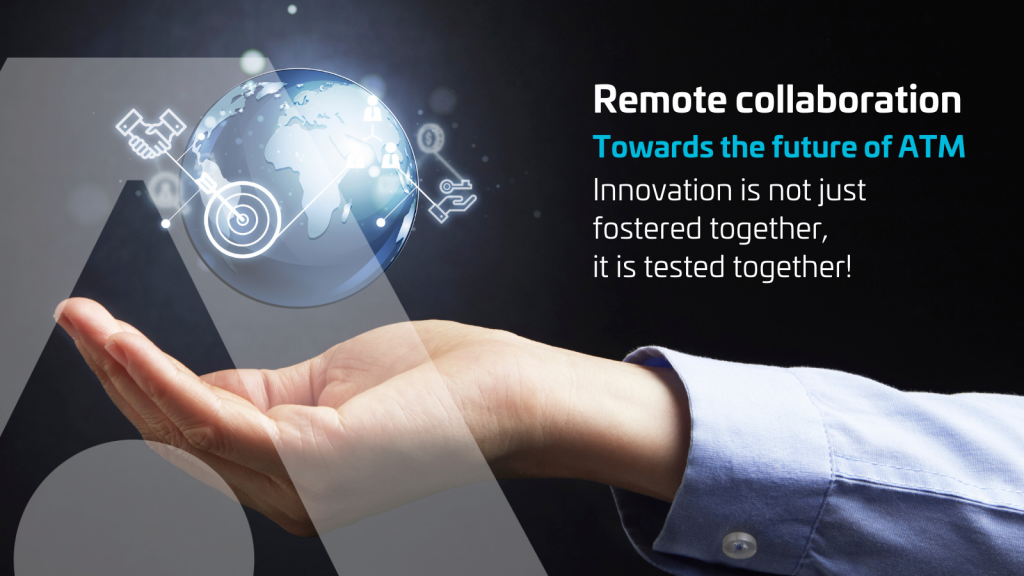 Pre-pandemic, pressure was already mounting for the sector to embark into a green transition. In parallel, while unprecedented levels of air traffic growth had become the norm, peak traffic patterns had become more complex, challenging legacy ATM systems' ability to adapt. Now, the COVID 19 pandemic that hit the world in 2020 is testing its ability to recover. Beyond highlighting the fact that, in the face of worldwide uncertainty, adaptability and flexibility are key, this pressure also proves that old business models are no longer sustainable. One may see these changes as difficult challenges; Thales sees them as opportunities for accelerating change.
Innovation is Thales DNA…
A key industry leader, Thales had already started preparing for these changes since 2011 with the creation of centres of Innovation worldwide. With offices now in Melbourne, Paris, and Singapore, aviation experts from all over the world can work on new concepts, test them in high fidelity environments, and share lessons learned with others to introduce these evolutions more swiftly into the real system. Focusing on open collaboration and agility, this ecosystem is built around the idea that collaboration is key to unlocking innovation. Relying on the development of partnerships between ATM stakeholders – industry, ANSPs, Air Traffic Controllers (ATC), start- ups, etc – this worldwide Innovation Lab network ushers innovation into the world of aviation.
…and it evolves constantly.
Remote collaboration is now the new paradigm. Labs no longer need to be linked to a physical place; they can be virtual. Leveraging years of experience in training and simulation, Thales decided that running a real time simulation should be as easy as joining a web meeting. Weekly, from the comfort of their own workplace or home, ATCOs can log into the Thales hybrid prototyping environment to immerse themselves in a simulation environment and test new functionalities using real-world algorithms. The feedback they provide is then taken into account in the next iteration of the simulation, one week later. This iterative approach means more thinking based on real experience, more pragmatism. It completely changes the mind-set and innovation spirit of the team.
With this process, ATCOs no longer need to find time in their operational planning to travel and test the system.
"There is clear added value to end-users and our clients. They can see every week the progress, try alternatives. It is also erasing distance and boundaries between partners, thus improving the collaborative mind-set, saving time, resources and logistical complications," says Jean Philippe Pinheiro, ATM SkyCentre Manager.
Additionally, because both Lab and operational system use the same engineering environment and technical platform, engineers do not just contribute to developments in the Lab; they also facilitate a smooth transition from ideation all the way to operations.
Thales' Innovation Lab network introduces cooperation and agility to the process of developing the vision for the ATM of tomorrow. Working with key worldwide Air Navigation Service Providers (ANSP), universities and start-ups from around the world, these labs do not endure change in the industry, they accelerate it.
In fact, innovation is not just fostered together, it is tested together!
By transcending borders within regions, the Innovation Lab network transforms key industry players into agents of change turning problems into the best solutions for everyone: travellers, ATCOs, ANSPs, industry and the planet.