Thales and Sukhoi: long-term partners
Jun 13. 2016
Thales recently delivered a new software version for the Sukhoi Superjet (SSJ) to add new functions and features and improve its landing approach capabilities. A new ATN (Aeronautical Telecommunication Network) capability will also provide datalink communications services across continental Europe.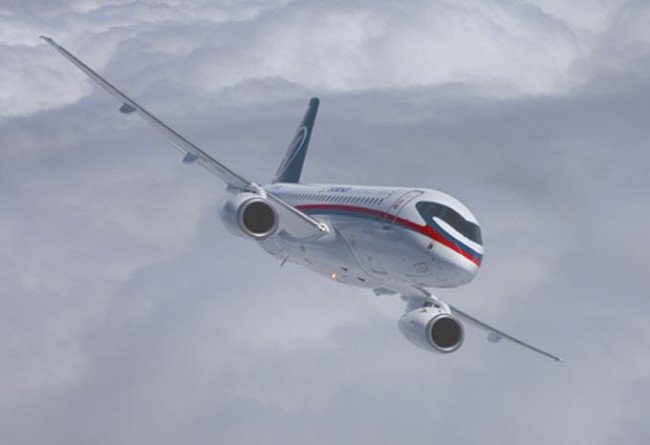 Thales has been working on the SSJ twin-engine regional jet since 2005 to supply and integrate a full avionics suite, including an autopilot with automatic landing capability.

"One of the keys to our successful partnership with Sukhoi is the close ties we have forged with the design office at Sukhoi Civil Aircraft," says Christophe Fresnel, director of Russia projects for Thales's commercial avionics business. "We have built up a level of mutual trust and understanding that provides a very constructive climate to design, develop and integrate our avionics functions."

Thales is already working with Sukhoi on the stretched version of the SSJ, offering a number of additional functions and preparing the way for future Fly by Trajectory capabilities. Sukhoi's chief test pilot was also very impressed with the TopMax eyes-out head-worn display when he tried it out recently.

"We're working as lead systems integrator," explains Elodie Faur, Project Design Authority. "We have to devise the solution that best fits Sukhoi's requirements, then supply the complete architecture and all the specific features and functions, develop the interfaces and validate the avionics suite."

Find us on Twitter @thales_avionics, on our official Youtube channel Onboard TV and on LinkedIn Thales Aerospace.