Component Support Services for Emirates
Aug 24. 2012
Emirates Airlines and Thales Avionics have sealed a five-year agreement for the supply of maintenance services.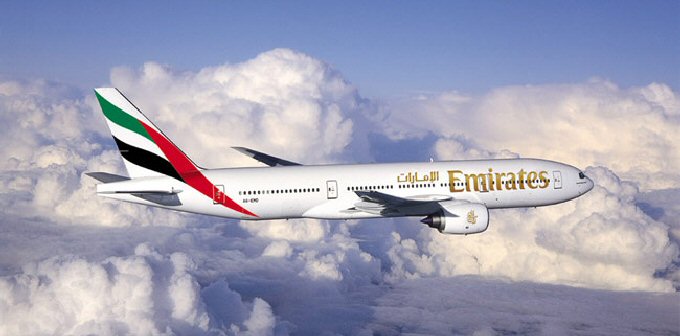 Under this agreement, the Thales will provide Emirates with maintenance services for Thales Avionics components fitted to Emirates' fleet of 86 Boeing 777 and 47 Airbus A330 and A340 aircraft. This represents both line replaceable units and shop replaceable units. HH Sheikh Ahmed bin Saeed Al-Maktoum, Emirates' Chairman and Chief Executive, signed this multi-million dollar contract.
"We are very pleased to see Emirates renewing its confidence in Thales with the extension of the previous agreement. This is the proof of a long-lasting partnership with Emirates, which is of paramount importance for Thales Avionics, where we place customer satisfaction as a priority," said Jean-Louis Viala, VP & GM, Europe Africa & Middle East for Thales Avionics Services Worldwide.
Pictured: an Emirates Boeing 777-200ER (copyright Emirates Group)