Inauguration of the new facility of Samtel Thales Avionics Limited
Dec 17. 2014
This new facility of the joint venture between Thales and Samtel* , a private Indian company, was inaugurated in Greater Noida, near the capital city New Delhi, on 8 December.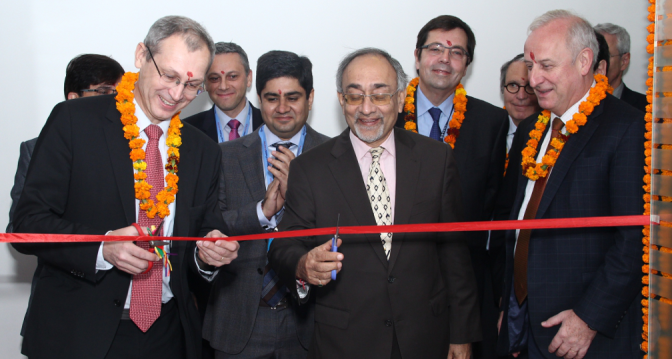 Samtel Thales Avionics Limited (STAL) will now operate from a new 900 square-meter facility. Since its official inception in December 2010, this joint venture is dedicated to offset services including the design, development, obsolescence management, engineering, manufacturing and maintenance of Helmet Mounted Sight & Display (HMSD) and other Avionics Systems for the Indian market.
The current facility incorporates in addition to office spaces an industrial shop floor including a clean room (ISO8), climatic chamber, shaker, and modular remote controlled avionics benches.
*Samtel Thales Avionics (STAL) shareholders:
74% Samtel Avionics, 26% Thales