Interactive helicopter solutions catalogue now available!
Mar 28. 2013
Thales has released an interactive online catalogue featuring the full breadth of solutions provided by the Group for helicopter manufacturers and operators.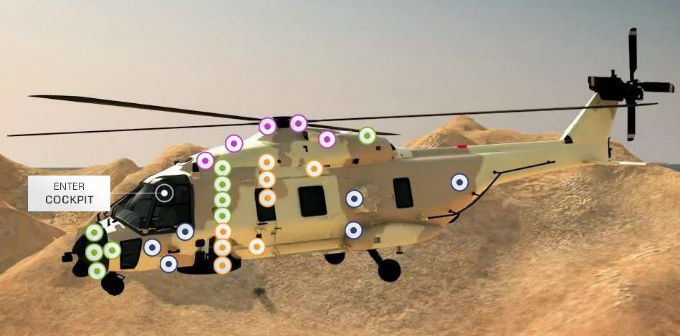 The dynamic catalogue covers technology, systems and services for civil and military helicopters, along with solutions for civil heliports and military bases. For instance, a few clicks will take you right into the cockpit of a commercial helicopter, where the various products provided by Thales can be viewed in detail. For each, a comprehensive description is provided along with an overview of key features, key benefits, customer references, photos and, in many cases, associated videos, brochures and presentations!