Thales's Philippe Carette talks InFlyt Experience for APEX in Profile feature
Nov 30. 2018 APEX Magazine featured Thales's InFlyt Experience VP Philippe Carette in their November Profile Series, where he shared his vision and industry insights.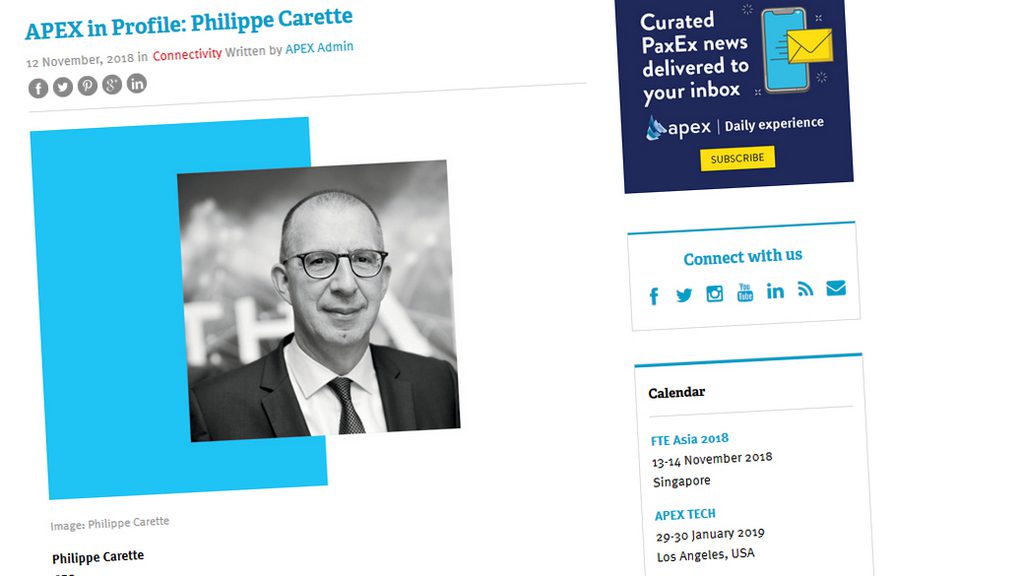 During the Q&A, Philippe discussed his priorities for Thales InFlyt Experience to spur greater competitiveness, customer satisfaction and long-term market leadership, underlining the fact that "it's inspiring for me to know that I'm a part of creating the in-flight travel experience of the future".