A400M: bringing together the best of civil and military functions
Jul 04. 2012
In contributing to the innovative cockpit for the A400M, Thales has capitalised on both its civil and military expertise. This highly versatile airlifter will enable operators to fulfil three different types of missions – tactical and strategic, as well a refuelling – with the same aircraft, increasing its use and reducing costs. The A400M is setting new standards in terms of operational and humanitarian missions for the benefit of society.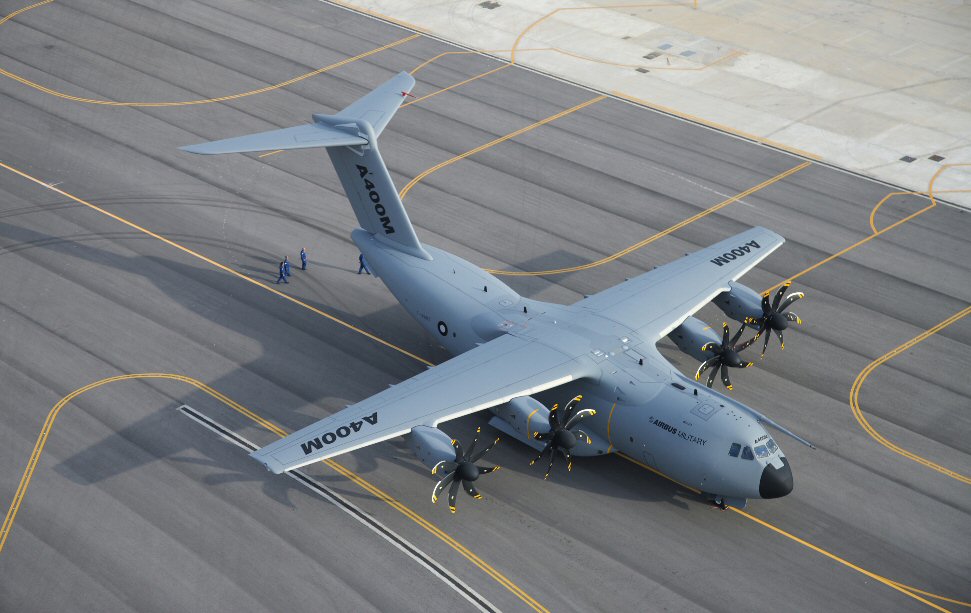 The glass cockpit designed by Thales for the A400M is state-of-the-art. This is the first military aircraft to feature interactive, re-configurable screens with intuitive navigation – and the first to be fitted with an Integrated Modular Avionics (IMA) suite, which has been specially adapted for military needs (resistance to vibrations, increased electromagnetic compatibility, etc.). "Thanks to the IMA," explains Nicolas de Ledinghen, VP Programme Director A400M at Thales, "we have managed to halve the number of parts on the aircraft, offering operators reduced direct maintenance costs." The cockpit also provides high-definition imagery of the outside environment via an Enhanced Vision System (EVS) and is pre-fitted with a dual Head-Up Display (HUD), giving pilots additional efficiency during high workload procedures and low visibility conditions.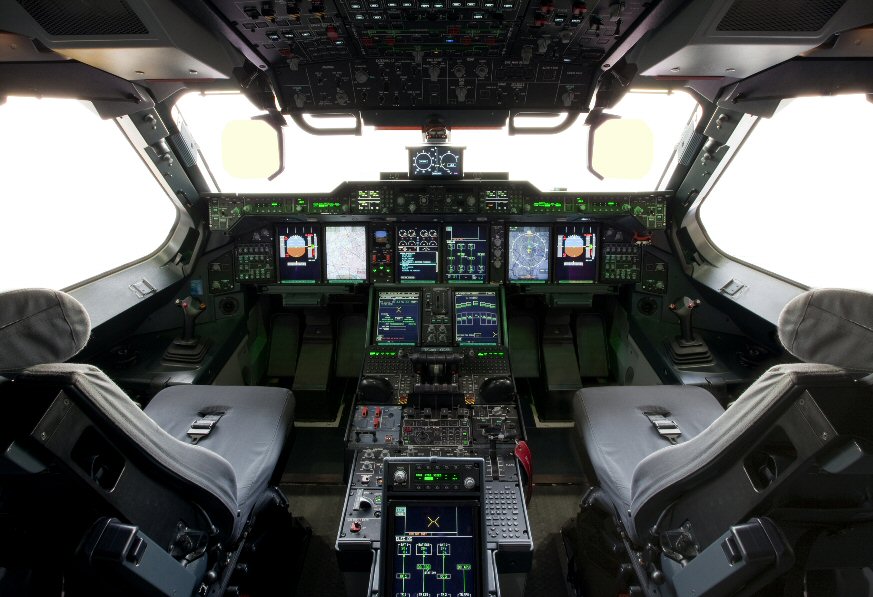 Dual technology The defining innovation of the A400M is the use of dual technologies in the Flight Management System (FMS). "We've integrated top-of-the-range civil specifications and added an array of powerful tactical and military functions," says de Ledinghen. The FMS also provides the in-flight capability for the pilot or co-pilot to manage or simulate up to five alternative flight plans to optimise their mission or prepare back-up scenarios. While civil functions help reduce pilot workload and increase situational awareness, specific military functions include aerial delivery, low-level flight capabilities, aerial refuelling, search and rescue, and assistance for landing on unprepared terrains. The A400M will be capable of carrying up to 37 tonnes, and will also be equipped to calculate trajectories for dropping parachutists and packages with increased accuracy. "What is more, we've automated numerous functions, meaning the A400M can be serviced by a crew of two or three people, rather than five as in previous aircraft," explains de Ledinghen. Future developments The Initial Operational Capability phase of the project, which delivers an FMS that boasts a fully interactive Human Machine Interface (HMI) - making full use of the eight cockpit screens -, accurate guidance and permanent time and fuel predictions for civil and logistic transport missions, successfully passed certification reviews at the end of 2011. Subsequent versions of the FMS will be released throughout the Standard Operational Capability phase between 2013 and 2018. Each version will successively see the addition of functions for air dropping, tactical guidance, aerial refuelling, search and rescue, and low-level flight. "The result will be the most versatile aircraft in the military and civic / humanitarian sector, offering unique operational capabilities also thanks to its advanced avionics," says de Ledinghen.
Photos copyright Airbus Military