Air India flies its new B787 aircraft with Thales In-flight Entertainment Systems
Sep 26. 2012
Thales, leader in In-Flight Entertainment and Connectivity (IFEC) systems, is pleased to announce Air India has introduced into revenue service the first of its 27 new Boeing 787 Dreamliners equipped with the Thales TopSeries In-Flight Entertainment System.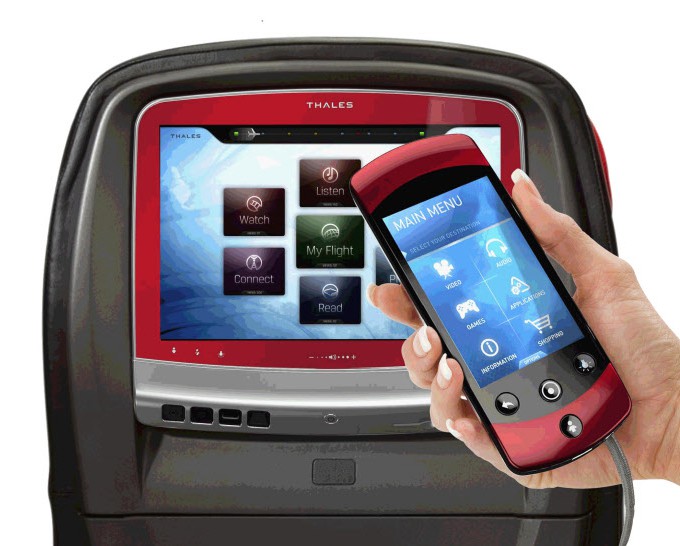 Air India is the third airline to take delivery of the newest Boeing platform, with six further Dreamliners scheduled to enter into revenue service with the airline across 2012. All Dreamliners will be equipped with Thales's groundbreaking new IFE technology including a host of interactive capabilities through an easy-to-navigate graphical user interface including full Audio & Video on-demand (AVOD), games, shopping catalogues and a new interactive ASXi Moving Map application.
Mr. K.M. Unni, SBU Head – MRO of Air India commented: "Our airline is very excited about adding a fleet of B787 to our operation. It is a very special aircraft that we know will generate exceptional passenger appreciation. The Thales IFE system adds to the greatness of this aircraft and we know Thales will be there to support us as they do today on many other aircraft".
Commenting on the milestone, Alan Pellegrini Chief Executive for the Thales In-flight Entertainment business said: "In-flight entertainment systems can have a direct and lasting impact on customer perception of the service excellence of an airline. We are therefore very proud of the continuing confidence placed in our systems by such an important customer as Air India."
Eric Lenseigne Thales India Country Director added: "Air India and Thales have an excellent history together. The airline today equips a large portion of its modern fleet with the Thales TopSeries system and we are proud of the significant milestone we have reached with this delivery. It is a special time for both Thales and Air India. We look forward to working closely with Air India to support their operations for years to come"