ARINC 653 committee meeting held at Thales facility in Bordeaux
Jan 10. 2013
The annual meeting of the ARINC 653 Committee was recently held at the Thales Avionics facility in Bordeaux, south-western France. The Arinc653 committee is an international committee led by a representative of ARINC (http://www.arinc.com/) assisted by two co-chairmen from Airbus and Boeing. Members of the Committee represent airframers, equipment manufacturers and suppliers of onboard Integrated Modular Avionics Operating Systems.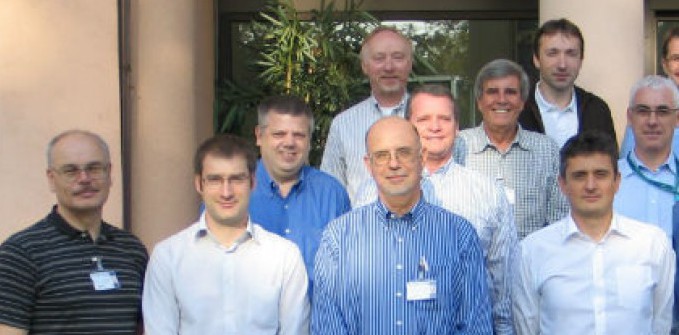 The committee's goal is to standardize the specifications of Real Time Operating System (RTOS) software interfaces for Integrated Modular Avionics (IMA). Expected benefits include enhanced development and integration of onboard avionics applications. Benefits also include the identification of the internal mechanisms expected of the Operating System for a supplier module, enabling the same interface principle for the management of drivers, hence applicative capitalization regardless of who the Operating System supplier might be.
This session was attended by 16 representatives from 12 different companies: Airbus, Boeing, Dassault-Aviation, DDC-I, Eurocopter, GE Aviation, Green Hills, GMV, Honeywell, Thales, Verocel and Windriver.
The meeting enabled the representatives of each company to express the issues associated with the current version of the standard and to submit their remarks with regard to the drafts which are in progress. One of the objectives of the annual session was to analyse how best to incorporate, at IMA level, the technological leap that are multicore processors. While commonplace in the public domain, they must be subject to specific safety analyses before being authorized to execute software applications that have a direct impact on the flight conditions of an aircraft.
ARINC 653 (Avionics Application Standard Software Interface) is a software specification for space and time partitioning in safety-critical avionics real-time operating systems. It allows to host multiple applications of different software levels on the same hardware in the context of a Integrated Modular Avionics architecture. It is part of ARINC 600-Series Standards for Digital Aircraft & Flight Simulators.