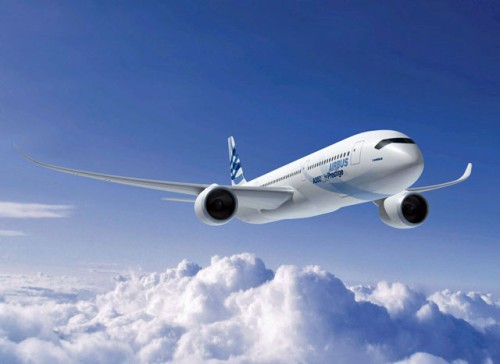 With some 4,300 employees, the Thales Group is the second largest private employer in Toulouse – and Thales Avionics has made a significant contribution to these figures over the past decade, increasing its staff from 150 to 900 employees. It has also helped develop innovation in the Toulouse region, forging partnerships and fostering employment in research, technology, supply chain logistics and tertiary service industries.
Research partnerships
Some 20 per cent of Thales Avionics's revenue is re-invested in R&D, and today, the company works with universities, local SMEs and some 15 local research labs. Key projects include digital development platforms and studies to improve trajectory determination, navigation accuracy and air-to-ground connectivity. A close relationship with Thales Air Traffic Management has allowed the Toulouse team to make a number of breakthroughs in these areas.
Thales Avionics has also been a major player in innovation programmes such as Clean Sky and SESAR. These pan-European initiatives bring together large aeronautical companies (Thales, Airbus, Dassault, etc.) to find solutions for managing air traffic, which is set to double over the next 20 years.
Milestones
Over the course of a decade, there have been numerous highlights, including an acclaimed project to renovate the whole avionics suite of the ATR-600. The team has also worked on all Airbus aircraft (A320, A330, A340, A380) and is particularly proud to be heavily involved in the current A350 XWB project.
Thales has worked with Airbus on an innovative new human-machine interface. The resulting solution offers a streamlined, user-friendly cockpit, with optimised interaction between the pilot and the navigation system.
The next 10 years
As well as continuing to be an innovation leader, the company has further ambitions for the next decade. The aim is for Thales to consolidate its position as a systems supplier. As such, rather than only creating avionics functions, Thales will integrate functions from other suppliers, and offer complete solutions right from the beginning.