Bangladesh modernises its nationwide Air Traffic Management infrastructure with Thales
Oct 28. 2021 The Civil Aviation Authority of Bangladesh (CAAB) have renewed their trust in Thales with a turnkey modernisation of their nationwide Air Traffic Management (ATM) system. The new ATM system will improve capacity and safety thanks to a complete nationwide surveillance coverage using the latest ATC and air surveillance technologies compliant with ICAO standards.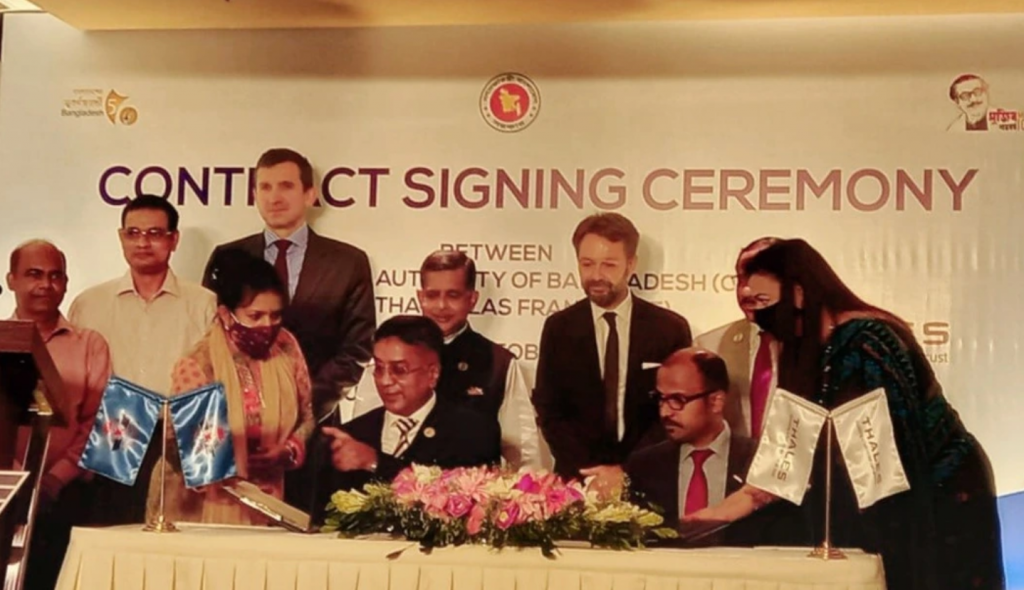 In 2019, Asia-Pacific was the largest market for passenger travel to Bangladesh, followed closely by the Middle East and Europe. Over the past year, the number of passengers on domestic routes in Bangladesh recovered to pre-pandemic levels. As the aviation sector gradually embarks on recovery, the CAAB is affirming its commitment to increase safety and security of its airspace with the signing of a contract with Thales for a full turnkey modernisation of the country's Air Traffic Management system.
The contract was signed between CAAB and Thales on 21st October 2021 in Dhaka, Bangladesh, graced by Stat Minister for Civil Aviation and Tourism Md Mahbub Ali and his Excellency Mr. Jean-Marin SCHUH, Ambassador of France to Bangladesh.
The project will involve the modernisation of the en-route, approach and tower system at Dhaka's HSIA airport, with equipment to be installed also at other regional airports throughout Bangladesh. Thales will provide complete new automated systems including ATC automation, primary and secondary radars (STAR NG and RSM), ADS-B, Wide Aera Multilateration, Airport Multilateration, Datalink and countrywide VSAT communications and terrestrial network as backup to VSAT. This project will provide Bangladesh with the most modern nationwide air surveillance.
An iconic 45 metre high Control Tower  and Air Traffic Management Centre will be built at HSIA, equipped with a state-of-the-art security system providing CCTV coverage and access control on an integrated platform. The CAAB's controllers will work with the latest automation technologies to support the future growth of air traffic in the country. The project is expected to be completed by 2024.
"Thales is pleased to be a trusted partner, playing a key role in establishing a safe and reliable turnkey air traffic solution, leveraging on decades of experience to support CAAB in the design, implementation and operation of the most suitable turnkey ATM solution." Christian Rivierre, Vice-President Airspace Mobility Solutions, Thales
"Capitalizing on more than 900 ATC radars installed around the world, Thales is proud to support CAAB in its modernization offering the best in air surveillance". Marie Gayrel, Director of civil radars, Thales