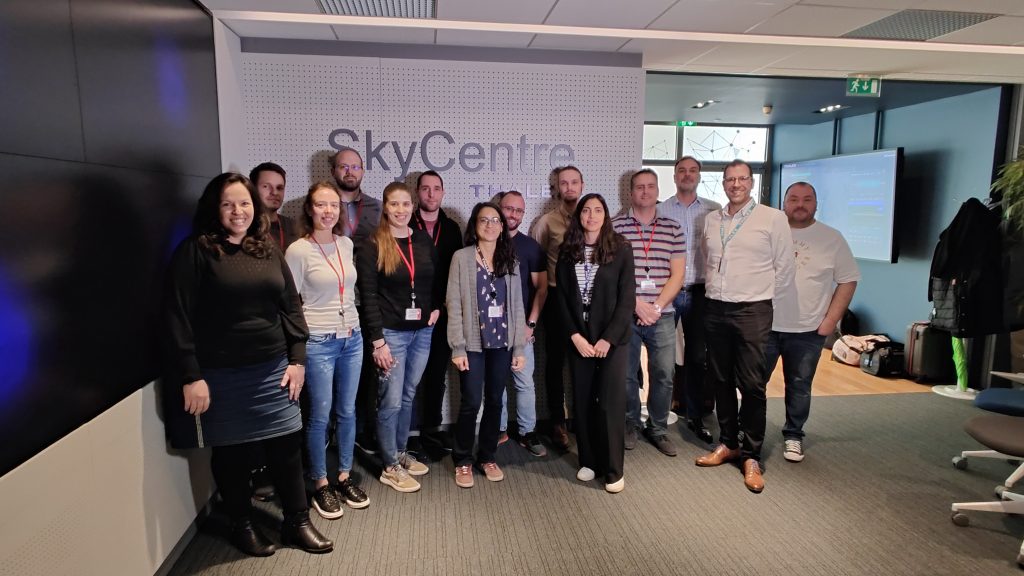 Why a new feature ? To reduce the controller workload by introducing enhanced conflict detection tool and automated conflict resolution proposals both horizontally, vertically and in speed !
Together, a team of ACC Air Traffic Controllers, human factor specialists, and ATM system designers ran the second CD&R MVP validation exercise.
The overall goal of this second step  was to enhance even further the Automatic Proposal of Resolution Advisories provided by Thales CD&R, following the previous achievements in the frame of the SESAR 3 Joint Undertaking PJ18 4DSkyways. 
This version adds speed options as a potential resolution technique. A specific focus was also conducted on HMI improvements and tool's resolution time horizon.
Jointly with @Hungarocontrol  we are paying particular attention to the human performance aspects, where timing, thresholds and interactions are vital to let ATCOs maintain their situational awareness. 
Following these first two exercises, HungaroControl  and Thales will continue developing and optimizing these functionalities in the future.
Thank you to all team members for their amazing contributions and for increasing the safety and capacity of tomorrow's skies !
Learn more about Thales Airspace Mobility solutions and TopSky - ATC