Channel News Asia reports on Thales drone detection systems and smart transport projects
Jul 22. 2019 Channel News Asia recently interviewed Thales's International Development SEVP Pascale Sourisse about how Thales is deploying drone detection systems to protect airports, as well as touching upon current smart transport projects in Singapore.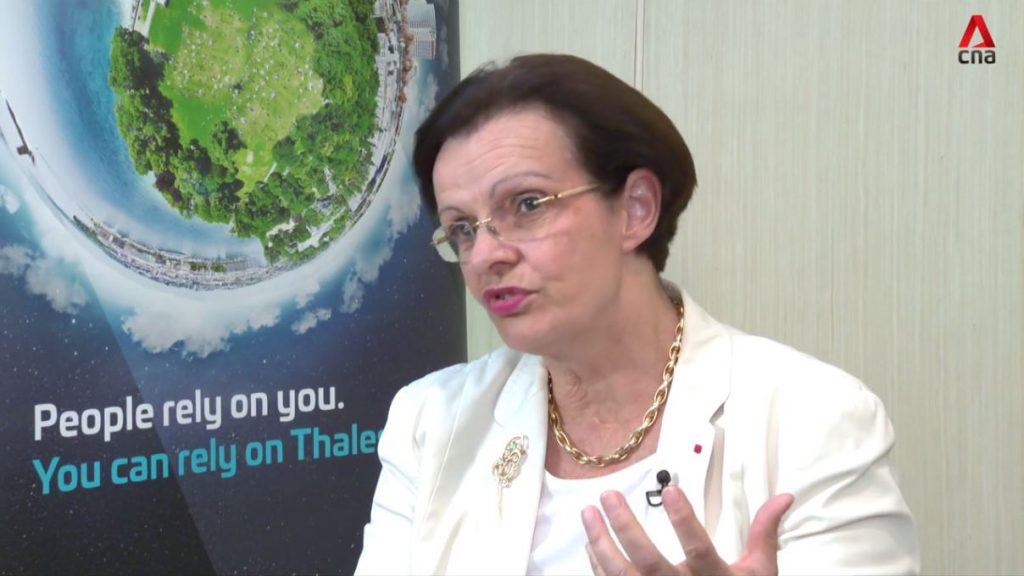 In the interview, conducted by Channel News Asia's Gwyneth Teo, Pascale Sourisse details counter-drone measures that have been conceived by Thales and deployed in conjunction with Paris airport authorities using holographic radar technology to detect, identify and track drones - a system that could potentially be rolled out in Singapore.  Pascale Sourisse also talks about how Thales is continuing to expand in Singapore and is investing heavily in projects such as unmanned air traffic management and the future of commercial drones, such as urban air mobility solutions.