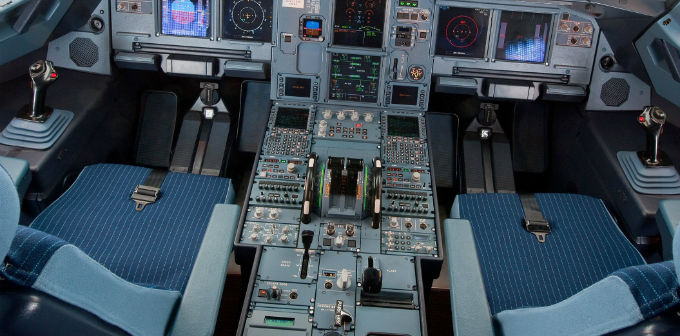 These latest breakthroughs in China are further signs of Thales's growing presence on the Asian airline market. "The selections confirm that the Thales FMS is a highly attractive alternative for Airbus operators. With a market share that now surpasses 60% in China, operators like Air China, China Eastern, China Shenzhen, China Southern, and Hainan Airlines all recognise the unique performance capabilities of the TopFlight systems," comments Olivier Guibert, President Thales China and North Asia region.
The new aircraft will be delivered with the new Release 1A software version for the TopFlight FMS, as certified on the Airbus A320 and A330 family of aircraft. This latest release features new approach capabilities such as Required Navigation Performance with Authorization Required capacity - (RNP AR down to RNP0.1) and GNSS Landing System (GLS).
Unique functionality
One unique functionality on the A320 and A330/A340 families is the FMS Landing System (FLS). This offers a new way to fly non-precision approaches using ILS (Instrument Landing System)-like procedures, thus enhancing situational awareness and drastically reducing training times and costs due to the standardization of procedures.
Other features that remain unique to Thales systems on these aircraft families remain very much present. These include the multi-revision temporary flight plan with undo function and an enhanced intuitive "What You See is What You Fly" display system.
Photos credit: © AIRBUS SAS / Photo by ExM Company