Discover our latest state-of-the-art technologies at the Singapore airshow
Feb 15. 2016
During the Singapore Airshow, discover how we can help streamlining all fleet and flight operations for pilots, airline operations centres and ground crews. And do not miss our connectivity solutions for passengers and airlines as well.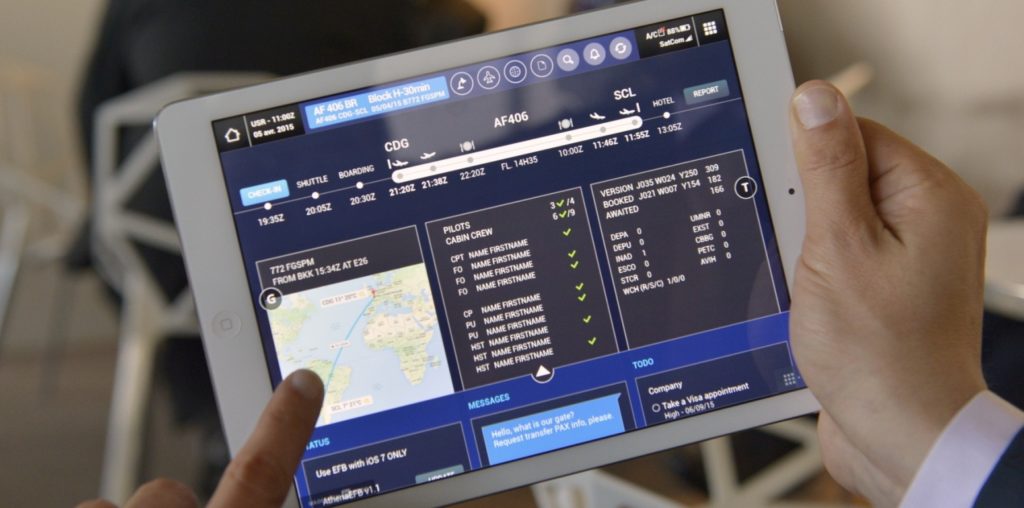 With real data transfer between the ground and aircraft, our solutions help streamlining aircraft operations from the pilot mission, cabin management to maintenance activities. Our TopWings EFB connected solution and its 4Pilot application suite, designed by pilots for pilots is structured to assist them in their daily tasks, planning and processing of information from departure to arrival.

Thanks to our integrated maintenance solution, ground crews are able to intervene rapidly, ensuring reduced turnaround times, enabling mechanics to receive real time information on repair workflow, supervised by a maintenance centre, through a connected mobile device. Our AVANT android inflight entertainment solution features a contemporary industrial design and highly customizable passenger experience with the latest applications on the market. Avii is the next generation Touch Passenger Media Unit controller which offers an enhanced experience to premium class passengers with faster processor, larger viewing space, 5"multi-touchscreen vivid display and lightweight curved design.

Last, our Head Up Displays provide pilots with essential, intuitive and immediate mission critical information offering operational benefits such as reduced minima on suitably equipped runways.

Come to see us at the Changi Exhibition Centre booth #F23.
Stay connected with us...