Enabling ATM greener operations
Feb 14. 2022 Today, the aviation industry is undergoing two crises: an image crisis, based on the widespread assumption that aviation is the biggest contributor of Carbon Dioxide (CO2) across all transport sources; and a financial crisis, as a result of the Covid-19 pandemic and the dramatic reduction of flights across the world over the past two years. For Thales and its partners, these crises could present one common opportunity: a sector transition toward greener aviation.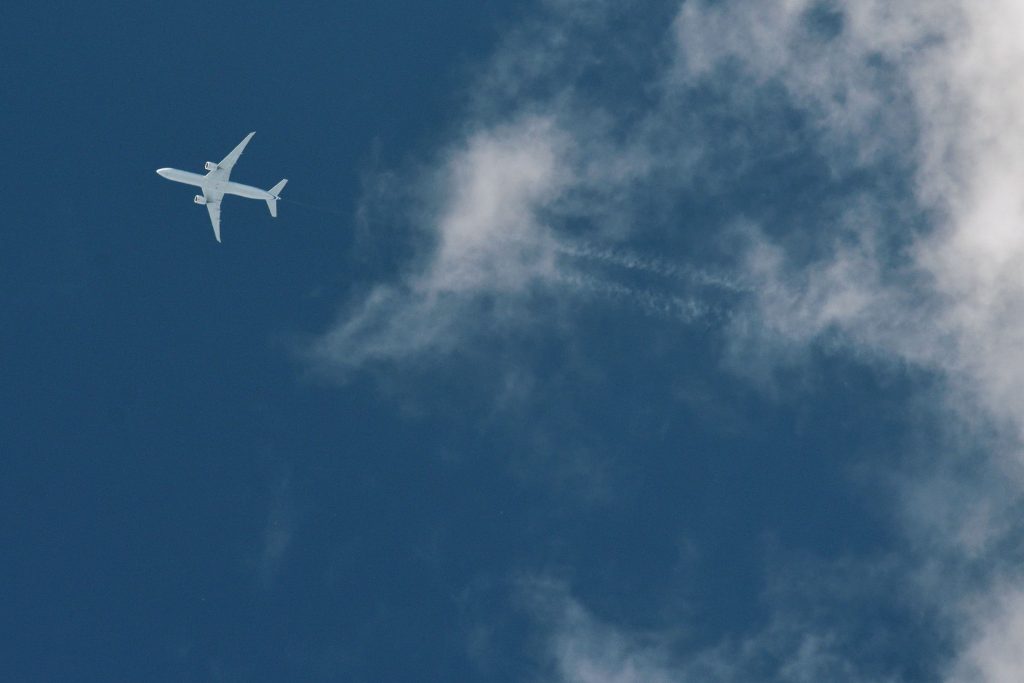 Battle of perceptions
In 2007 UK activists invaded Manchester airport to complain about the impact of aviation on climate. In 2019 Greta Thunberg led a strike in Montreal against aviation. In 2021 activists in Sweden disrupted air traffic by gluing their hands to airplanes, while others in France painted an Air France plane green. These are only a few examples of actions taken by activists, over the past two decades, to protest against what they feel is an industry greatly contributing to climate change.
Yet facts and figures tell a different story. The aviation industry is responsible for 12% of CO2 emissions from all transport sources and for 2.41% of all human-induced CO2 emissions.[1]
Truth is a battle of perceptions, and the aviation industry has been losing this battle for quite some time now. "Whether this is fair or not is beside the point," says Benjamin Binet, VP Strategy Airspace Mobility Solutions at Thales, "the opinion crisis against aviation is not new and it is now time for the industry to address it." Especially as the sector grapples with the financial consequences of two years of Covid-19 pandemic whilst quieter skies made criticism fiercer than ever.
Pulling levers
Despite what news outlets and public opinion may believe, strategies for a move toward greener aviation are already being implemented across the sector.
Many major airlines, for instance, have been progressively renewing their fleet, investing in low carbon aircraft. According to recent estimates, this could contribute to reducing CO2 emissions by approximately 15-20%. On the research side, industry partners have been working on the development of Sustainable Aviation Fuels (SAF). While SAF are drop-in fuels produced with the same hydrocarbons as fossil-based kerosene, they come from more sustainable sources.[2] It is estimated that the introduction of SAF would contribute to a 5-10% decrease in carbon emissions. Finally, industry partners are working with the Air Traffic Management (ATM) community on the development of tools and methods facilitating the introduction of eco-friendly operations. Such operations would be instrumental in decreasing CO2 emissions by approximately 10-15%.
"While the first two levers will likely be the greatest contributors to reducing CO2 emissions, their impact will only be felt in the long-term," Binet comments. "At Thales, we believe that the third lever is the only one with a more short-term impact, and we believe we can play a role in implementing this with our partners."
Implementing greener operations
In June 2020, Patrice Caine, CEO of Thales, announced Thales' commitment to supporting the implementation of green operations: "As a world leader in flight management system and ATM, Thales believes that it is possible to cut CO2 emissions by 10% in the short term through improved collaboration between onboard and ground systems." 
To achieve this objective, Thales teams are working with their partners on enabling an environmental transition of operations. "An environmental transition is a process, not a product," says Denis Bonnet, VP Innovation Avionics at Thales, "and it is based on exploring with local partners how to develop innovative approaches to facilitate CO2 reductions."
The first step of the process is developing a common system to measure the environmental footprint of each aviation actor so as to create baselines and monitor progress. To date, scientific evidence shows that the most relevant method is measuring CO2 levels on any segment of any flight, allowing subsequent aggregation by flight, geographic area or control area. Thales worked with the European Union Aviation Safety Agency (EASA) to certify the relevance of this measure and uses an open source model developed by research institutes in order to make this single source of truth available to the whole aviation community.
On this basis, airlines, passengers and Air Navigation Service Providers (ANSP) can use Key Performance Indicators (KPI) to calculate their environmental efficiency. For instance, applications such as Flights Footprint, developed by Thales, can provide users with an overview of the CO2 emissions a flight will generate on any part of its trajectory. Because it also allows a comparison with other flights' and routes' CO2 emissions, tools like Flights Footprint would not only facilitate CO2 measurements but also empower passengers in their choices.
Calculating environmental efficiency is one critical step in giving key stakeholders the decision-making tools to contribute to reducing CO2 emissions; it is however not the only one. To optimise flight operations, a strong collaboration between Air Traffic Controllers (ATC) and pilots is also critical. As such, Thales has developed Green Flag, a collaborative platform that allows ATC centres to define 4D blocks and declare them as Green Flag. These Green Flag sectors indicate ATCs' availability to implement green procedures in collaboration with the pilot. "Thales leveraged work carried out over the previous years in terms of trajectory optimisation to provide a tool enabling ATCs to elaborate greener trajectories without compromising safety," emphasises Binet.
Think global, start local… scale-up!
The final objective is the sustainability of aviation and the reduction of its impact on climate and the environment. "To achieve this, Thales is working closely with its partners to maximise the occurrence of eco-friendly operations in the short-term," says David Antonello, AMS Green Operations project leader. A number of projects, such as Flights Footprint and Green Flag, are being piloted locally in France fwith the aim of scaling them up at regional then continental level to ensure interoperability and seamless operations.
"The dramatic reduction in air traffic resulting from Covid-related travel restrictions was actually a unique opportunity for Thales and its partners to start piloting these projects," says Binet: "It allowed us to experiment with greener operations without ever compromising safety."
And while the most relevant unit of measure, at present, is CO2 emissions, the aviation industry is aware that other factors such as condensation trails (contrails) are critical in understanding the sector's impact on the environment. "On Flights Footprint, for instance, users can already access information concerning areas where a flight might be likely to generate contrails," Bonnet adds. Ultimately, by bringing everyone together and looking at the issue in a holistic manner - CO2 and non-CO2 emissions - Thales and its partners hope to help recovery, generate innovation and fuel research and development.
[1] https://www.atag.org/facts-figures.html
[2] Sustainability criteria include: lifecycle carbon emissions reduction, limited fresh-water requirements, no competition with needed food production (like first generation biofuels) and no deforestation