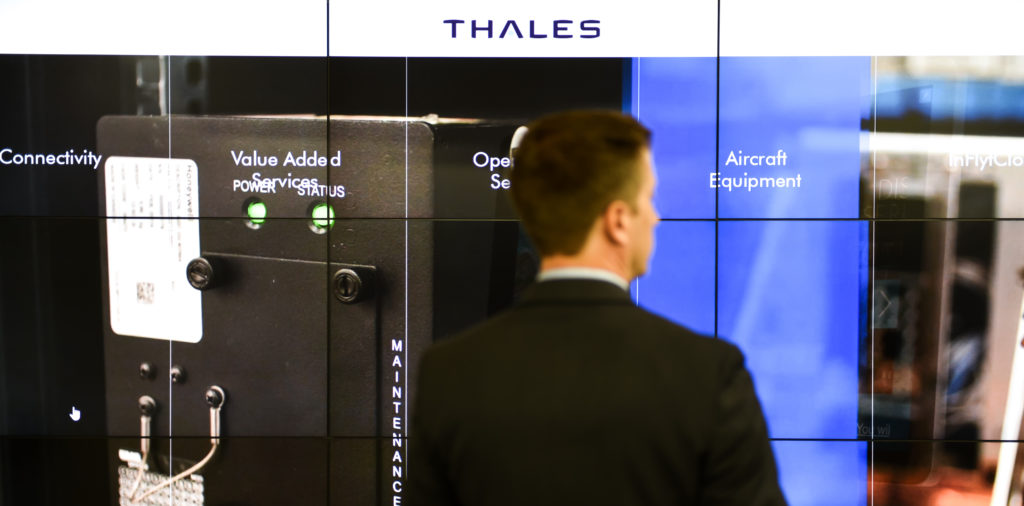 For the first time, we showed InFlyt 360, a representation of Thales InFlyt Experience vision for our passenger engagement platform, delivered through our AVANT IFE system, connectivity solutions and cloud infrastructure. The engagement platform develops passenger profiles, creates tailored content, and continuously optimizes the passenger experience. This platform will not only engage passengers throughout their travel journey but also unlock new ancillary revenue streams for airlines.

We also presented our global connectivity solution and new regional Ka-HTS connectivity network over the Americas, FlytLIVE, on a network operated by SES and Hughes. It will provide substantial gains over today's broadband connections, ensuring ultra-high speeds, increased capacity, and redundancy over the Americas. With FlytLIVE, passengers will enjoy full broadband Internet services including video streaming, games, social media and live television, creating an immersive and engaging experience in the air.

User-centered design

To support our focus on delivering exceptional customer satisfaction, Thales InFlyt Experience has created the User Experience Center of Excellence (UX CoE). This organization specializes in user-centered design to improve the usability, accessibility and enjoyment of interacting with Thales's In-Flight Entertainment products. The demo at aircraft interiors allowed booth visitors to discover our new, collaborative UX design, development and user testing process as well as our UX foundation. A new way for our airline customers to maximize passenger engagement and differentiating their brand.

At least, our state-of-the-art AVANT inflight entertainment system was presented with its simplified open architecture, payment options and software environment for higher performance and best passenger experience.


Stay connected with us...