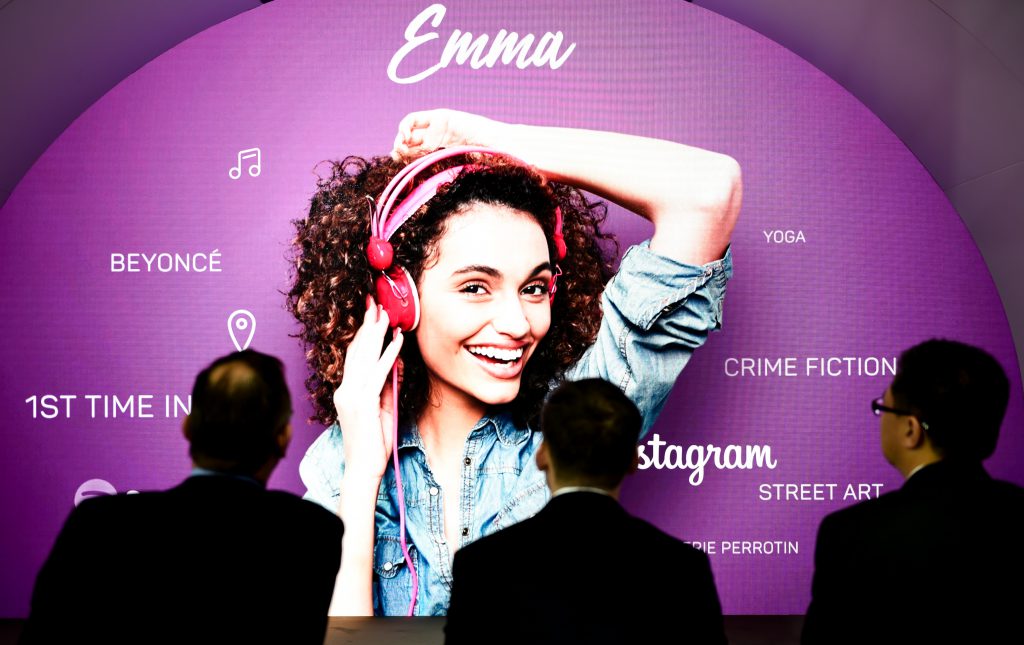 Inflyt 360
Through an interactive demo, learn about Thales's vision of the engagement platform, which
leverages our IFE systems, connectivity solutions and cloud infrastructure. The engagement
platform develops passenger profiles, creates tailored content, and continuously optimizes the
passenger experience. This platform will engage passengers throughout their travel journey and
unlock new ancillary revenue streams for airlines.
Connected Experience
Connected Experience for Passengers and Airlines.Simple, Seamless, Secure
Thales is a full-service premium connectivity provider. We offer a wide range of technical
solutions to meet our customer's specific needs including seamless global coverage and a best
in class passenger experience. Our technical solutions ensure that we remain at the forefront of
innovation and are supported by a comprehensive ecosystem of services.
Our demonstration focuses on Thales's innovative connectivity solutions, value added services,
airline operational services and aircraft equipment that will improve operations efficiencies and
increase passenger engagement. Connectivity solutions include FlytLIVE Ka-HTS connectivity
solution over the Americas, Global Xpress, FlytLINK by Thales, Gatesync and Air-to-Ground
connectivity.
Global Xpress (GX)
Global Xpress (GX) is Inmarsat's next generation satellite constellation that enables Thales
to provide seamless high-speed connectivity worldwide. A highly efficient Ka-band spot beam
network provides a layer of global coverage designed specifically to serve the high-speed
mobility market.
FlytLINK by Thales (Iridium)
FlytLINK by Thales is the satellite communications solution airlines can depend on in the air,
anytime, anywhere. The solution operates using Iridium CERTUS broadband services over a
network of 66 satellites that cover 100% of the globe, including poles and oceans. FlytLINK
utilizes this robust network service to provide highly reliable, mobile and essential voice, text
and web communications for pilots, crews and business passengers.
FlytLIVE
FlytLIVE is Thales's new Ka-HTS connectivity solution over the Americas on a network
operated by SES and Hughes providing substantial gains over todays broadband connections
insuring ultra-high speeds, increasing capacity and redundancy over the region.
GateSync
GateSync intelligently connects an airline's enterprise network applications to the aircraft for the
movement of digital assets on and off the aircraft at the gate and in the air. It provides
affordable and fast wireless transfer of data using intelligent routing. Connecting the aircraft
seamlessly, accurately and reliably to drive operational efficiencies and increased passenger
engagement.
AVANT Passenger Experience
Engaging-Connected-High Performing-Lightweight
Booth visitors will have the opportunity to experience the state-of-the-art AVANT engagement
platform and learn more about its simplified open architecture, payment options and software
environment. Thales will be showcasing its latest Fit and Flex Smart Video Display Units
(SVDU) and the Avii handset, our next generation touch screen controller.
13" Fit SVDUs with our Premium GUI will be shown, wall mounted.

Fit SVDU Key Differentiators:
• Lightweight design
• Embedded PSS, volume, home, and back buttons
• Offering 1080p Full High Definition resolution
• Higher performance for best passenger experience
13" 4k Fit Gen 6 SVDU Prototype with 4k looping video content.

22" Flex SVDU with Premium GUI can be controlled with Avii to enhance the experience for
Premium Class passengers

• Avii handset demo includes AirMouse motion controls, video playback and a
multi-screen GUI design to provide an intuitive 2nd screen experience
• Hope to be using product software for faster performance
PED integration including pairing via NFC and personal data exchange will also be
demonstrated
Stay connected with us...