Hainan Airlines expands partnership with Thales as its strategic IFEC provider
Apr 10. 2018 Hainan Airlines, a global SKYTRAX Five-Star airline for seven consecutive years, continue bringing excellence to their passenger experience. To achieve this, they rely on Thales to provide state-of-the-art in-flight entertainment and connectivity solutions for a remarkable experience upholding Hainan Airlines prestigious brand.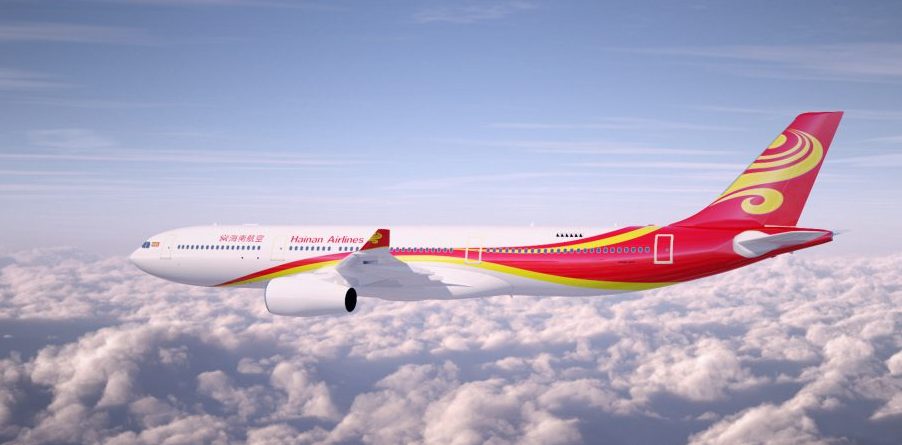 Thales and Hainan Airlines further develop their long term partnership by positioning Thales as the strategic IFEC provider for their new WB A350 fleet.

Through this initiative, Hainan Airlines and Thales extend their cooperation anddeepen their long term partnership. Delivering on Hainan's own strategic vision, Thales will further provide its leading expertise, latest Inflight Entertainment and Connectivity solutions with the newest features, user interfaces and innovations.

The subsidiary airlines of HNA Group have a combined fleet of over 50 A330 aircraft flying with Thales IFE systems. As announced earlier this year in January, Thales was selected to equip HNA Group airlines with its latest AVANT In-Flight Entertainment system on a fleet of 42 wide-body A330 and 17 A350 XWB aircraft including Thales FlytCARE maintenance services.

"Thales is honored to expand its long term partnership with Hainan Airlines as strategic supplier for inflight entertainment and connectivity. Through our alliance we commit to support the airline's big ambitions and help shape new opportunities as we work together to provide a unique passenger experience to all travelers," says Dominique Giannoni, CEO Thales InFlyt Experience.

This commitment is a further demonstration of the carrier's trust in Thales to support their ambitions in offering an exceptional passenger experience.
Stay connected with us...