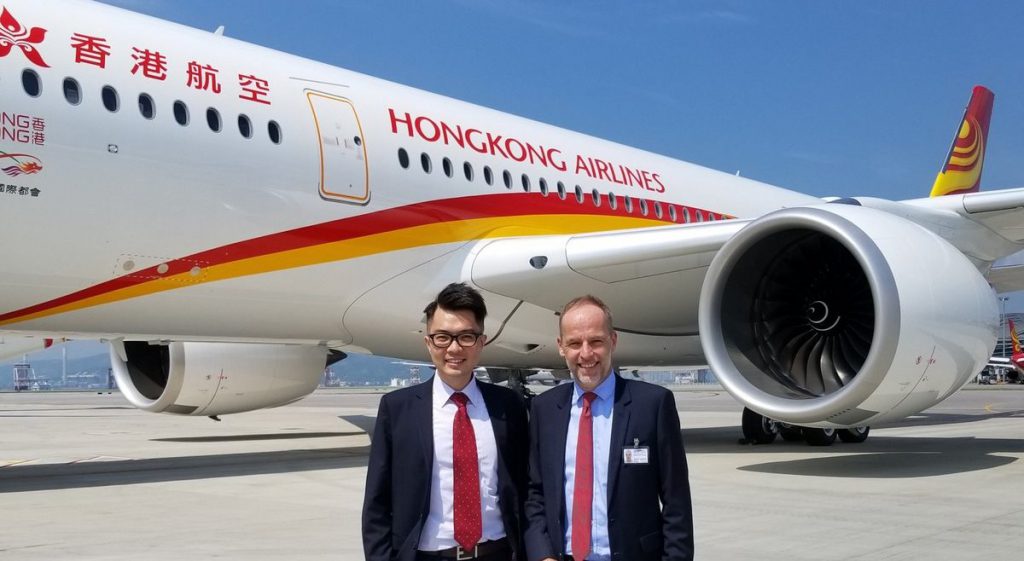 In November 2016, Thales was chosen by Hong Kong Airlines to equip their new A350 and A330 aircraft with AVANT IFE and connectivity solutions and FlytCare services.

Thales's state-of-the-art Android IFE solution AVANT will provide Hong Kong Airlines' passengers a customizable experience with a robust selection of features and applications.

Hong Kong Airlines A350 will fly with Ka-band connectivity offering fastest airborne internet speeds to their passenger. Entry into service is set for September 2018.
AVANT, Thales's latest generation IFE system, offers exceptional in-flight experiences to both airlines and passengers worldwide with the latest-and-greatest monitors, handsets, peripherals to integrate with Personal Electronic Devices (PEDs), servers, tools, in-seat power and a broad catalog of apps and games. AVANT's open based Android platform makes it fully scalable and highly customizable, enabling airlines to offer a feature rich experience to all passengers on board.
Thales's AVANT in-flight entertainment solution is available for all linefit or retrofit single and twin aisle commercial aircraft, including regional jets. It has been ordered and installed on over 1600 aircraft by the world's leading airlines. 
Stay connected with us...