How ATMOSPHERE collaborates with Thales to deliver a complete satellite communications package
Feb 20. 2023 We recently spoke with Jean-Marc Gaubert, the founder and managing director of ATMOSPHERE, who provide connected technologies and services for the aviation sector. Here is what he had to share about his company, the satellite communications partnership formed with Thales, and why the Iridium satellite network has the edge over other constellations.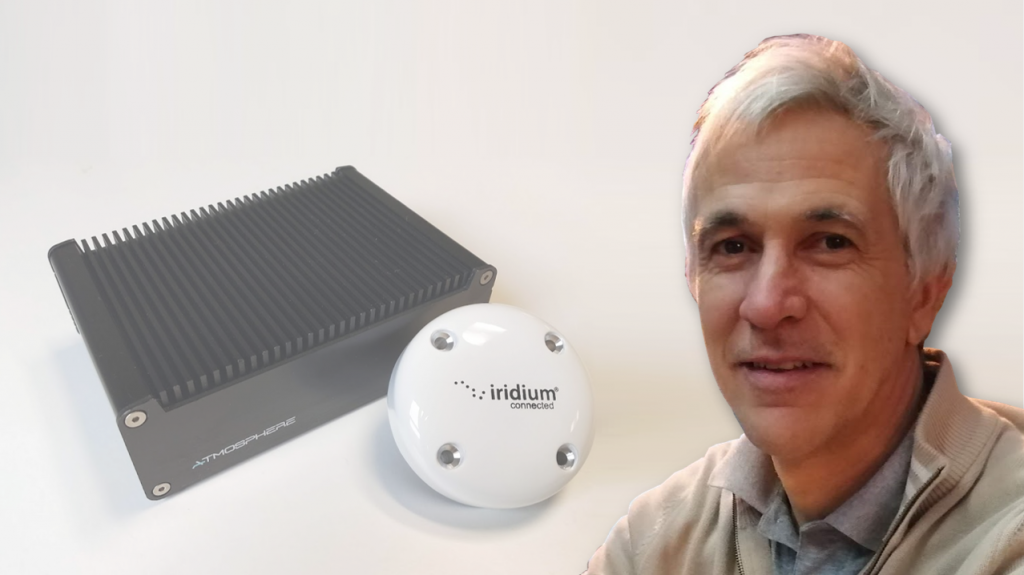 Can you introduce your company in a few words?
ATMOSPHERE is a 15-strong engineering company with core expertise in aeronautics, satellite telecommunication and networking.
Our main activity is designing, building, and operating complete satellite connectivity solutions for aviation players. We deliver our solutions to the flight test departments of companies like Airbus, Airbus Helicopters, and Dassault Aviation, and to research and science institutions that operate flight tests. These include the German Aerospace Centre (DLR) and the SAFIRE experimental flights body in France, formed by the National Space Research Institute (CNES), the National Centre for Scientific Research (CNRS), and national meteorological structure Météo France. We also have customers in Canada and regularly collaborate with US institutions, including work with NASA on optimizing air traffic flows.
We estimate that around 1,000 people regularly use our solutions, which can either be in permanent position on board aircraft, or else mobile and switched between craft.
What are your main emerging markets?
An area in which we are currently expanding is the lightweight long-range drone market, delivering the satellite connectivity required to navigate from afar, as well as to handle the transfer of data and images collected by onboard sensors. In this area, we are the only European player to provide Iridium Certus 100-based solutions. To greenlight our technologies, we have our own varied fleet of drones that we test at a dedicated airfield operated by our office in Germany.
Above: the Planet 9770 satcom solution for drones.
What Thales capabilities are embedded in your solutions?
Thanks to the launch of Thales's FlytLink Airtime services, we are able to provide a full user package to our customers. We deliver the physical satcom products (in essence, small Iridium mid-band modems), which combine with the FlytLink service to provide the necessary bandwidth and data volumes. The model is based on a fixed price for the hard equipment and a modular system of vouchers (quarterly, annual…) to cover the satellite communications capacity provided by Thales. 
It might also be noted that the synergies between our companies work both ways, given that our Planet 9770 satcom product will be on board Thales's new UAS100 long-range drone platform!
What gives Iridium technologies the edge over others?
We are talking about a highly competitive market but the Iridium satellite constellation enjoys major differentiators. Above all, it provides total global coverage, which obviously represents an essential factor for aviation. Furthermore, it operates in a low-frequency range (L-band) which is optimum in terms of safety: its signals cut through clouds and rain, overcoming conditions that Ka-band frequencies cannot. We therefore believe that Iridium technologies are ideal for complex needs such as Beyond Visual Line of Sight (BVLOS) drone operations in, say, mountain environments or at sea.
The Project Saturn video case study below demonstrates how ATMOSPHERE and AIR6 SYSTEMS/AIRBORNE ROBOTICS technologies are delivering satcom-integrated unmanned aerial systems for remote navigation, inspection, big data and battery health management in offshore wind farm monitoring and inspection operations:

Ahead of founding ATMOSPHERE some 15 years ago, you worked for Thales. What remains with you a few years on?
Much of the Thales DNA can be encountered in what we have built at ATMOSPHERE! We share the same passion for products, for all things high tech, and place the same strong emphasis on effective methodology and project management. We, like Thales, also put a great deal of effort into being consistently innovative.
I regard it is as the best of both worlds: in the background we are able to draw on the culture and experience of having been part of a large-scale group, whilst also having the agility of a small structure. Our customers, many of whom are big groups, appreciate and regularly acknowledge this shared culture.


Thanks to Jean-Marc for this overview of his company, and ATMOSPHERE's market and technologies. At Thales we are pleased to be working with ATMOSPHERE to provide a competitive and fully supported airtime service!