How Thales's ScaleFlyt Geocaging solution is combining with ABOT technology to deliver added value for drone users
Aug 26. 2021 Thales's ScaleFlyt Geocaging solution has been coupled with technology conceived by drone specialists ABOT to provide professional drone users with vital, highly reliable flight containment capabilities for their operations using platforms such as the DJI MAVIC 2. To understand more about the linkup, we talked with ABOT's Julie Guéville and Damien Lanctuit.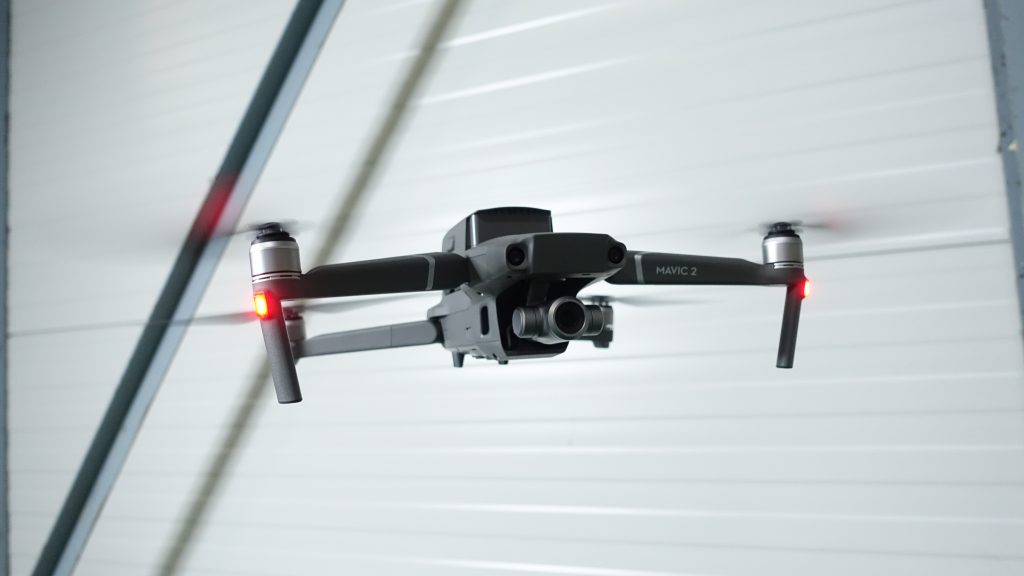 First of all, can you tell us a little about ABOT?
Julie Guéville: We're a company based in Rouen, France, and are part of the SNT2 group which launched the studioSPORT brand a few years ago to serve the sports and leisure arm of the drones and camera market. ABOT was then founded in order to address the use of drones for professional purposes, in other words markets such as industry, civil engineering, agriculture and the like. What we provide is a complete package of solutions so that these professional users can make the most out of leveraging drones for their daily requirements. Our mission is to guide them in their choice of equipment, provide consulting and technical expertise, provide training, assist them with certification processes, and so on. We're a small team of a dozen or so people working on these business accounts.

What are the key drivers on the drone markets you serve?
Julie Guéville: Two user segments are currently driving the drone market, namely the construction and civil engineering sector, and public safety and security. The two segments are very different with dissimilar requirements in terms of equipment, but both are growing quickly and enabling drone usage to expand.
The other key driver for the market is the advances achieved by the products themselves with the rapid evolution of drone technology, ever more effective sensor and LiDAR (Light Detection And Ranging) capabilities, and increasingly powerful software applications for data acquisition and processing.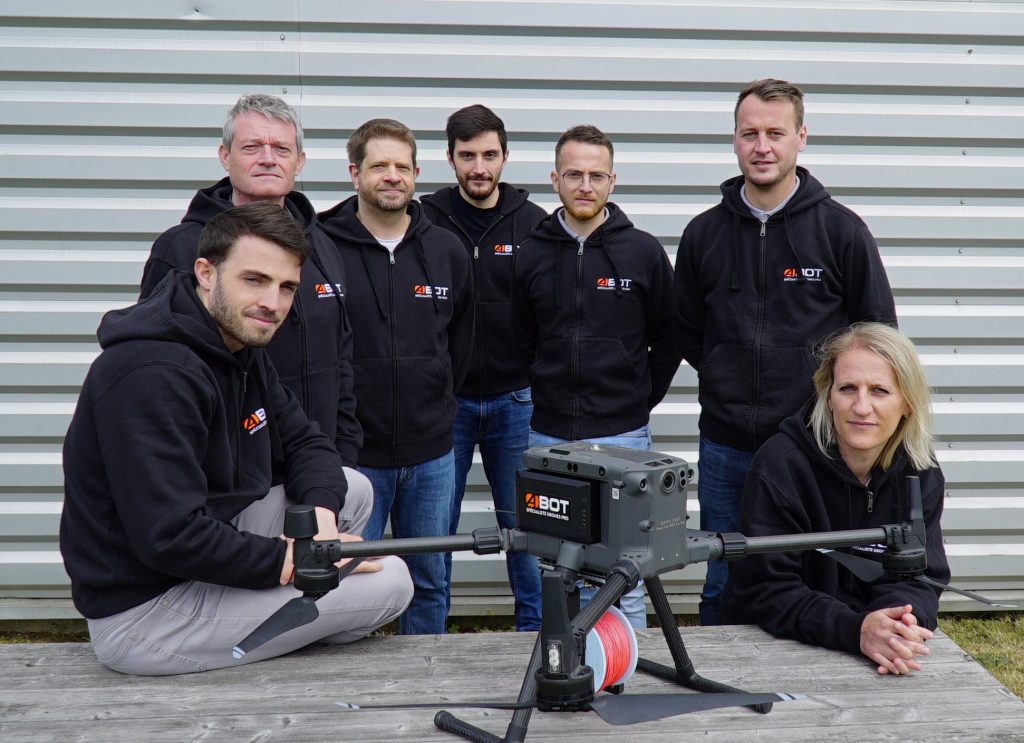 Pictured above: the ABOT team.
How did the connection with Thales's ScaleFlyt Geocaging solution come about?
Damien Lanctuit: It began because, in this fast-moving drone environment, ensuring flights and the sky above us are safe is essential, and conventional aeronautic standards are arguably one step behind. Given the uncertainty surrounding regulations, ABOT developed an innovative, plug-and-play engine cut-off system, which can be easily inserted between the battery and the engine of a drone. Its purpose is to instantly switch off the drone's engine in order to avoid an incident or in the case of control being lost.
Thales reached out to us and suggested it be combined with their geocaging solution with a view to providing a genuine two-in-one solution, that would both enable a drone to operate within a designated zone, and offer the means to instantly abort a flight. In spite of the difficult context due to the health crisis, the partnership developed quickly and smoothly. This kind of capability is of particular interest with a view to operators securing flights in sensitive areas such as alongside a prison or airport, or near a nuclear power station, and being able to certify that the drone will not leave its designated zone of action.

What do you regard as the key assets for this geocaging solution?
Damien Lanctuit: The key issue is being able to conduct safe and secure missions within a designated operational area, and being able to conceive more secure drone mission scenarios that are aligned with actual needs. This technology will also be a key enabler as regards drone flight regulations, to be able to ensure flights are fully compliant at all times.

What developments do you expect to see over the coming years and what will the impact be?
Julie Guéville: Players throughout the sector are impatient to see how regulations evolve in the future with regard to the use of drones, and this can have a substantial impact on the solutions we conceive and deliver. As far as ABOT is concerned, we believe we will carry on growing and our offering will continue to expand. In the meantime, we can expect new players to emerge, technical advances such as the rise of autonomous drones, and new usages and applications are bound to develop. This is definitely an exciting period for the drone sector and we're excited to be playing an active role, especially in high-potential areas such as geocaging alongside Thales!