In-flight wireless streaming: solutions for the future
Nov 21. 2012
TopSeries AVATM is a new breed of in-flight entertainment and connectivity that allows passengers and crews to use their wireless portable electronic devices to receive streamed rich content and applications from the Thales TopSeries® head-end servicer via wireless access points in the cabin.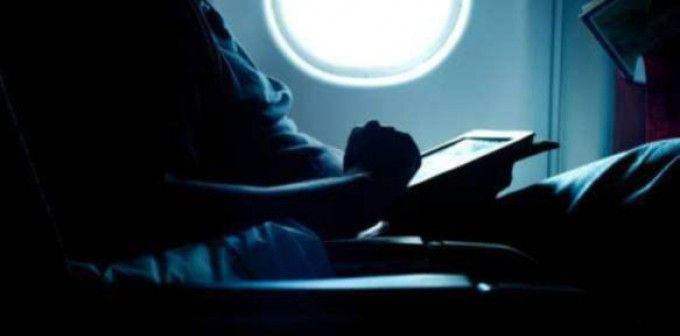 With TopSeries AVA, Thales has focused on bringing to the market the best in class cabin wireless experience and content security with clear benefits for passengers, crews and the airlines selecting this solution.
FOR AIRLINES
The TopSeries AVA solution is more than a system. It is a turnkey service that bundles together the hardware, network, applications, content and all related support services. The solution is quick and easy to install with minimum aircraft downtime.  ToSeries AVA is also a very light, compact and low power consumption solution. It is a good complementary passenger service to embedded IFE and can also be a stand-alone solution for part of the entire aircraft.
The TopSeries AVA system provides an optimized user satisfaction with the best display quality for a large number of passengers. TopSeries AVA benefits from the strongest security solution (including DRM) to reinforce the relationship between the studios and airlines. By choosing the Thales wireless streaming solution, airlines will be in good stead to offer compelling content.
FOR PASSENGERS
Passengers can easily access a large variety of content through a customized web portal or Android/ Apple native application with their favorite personal electronic devices (Android, Apple, Windows).  Passengers can enjoy a wide library of Audio Video On-Demand, moving maps, survey, news, eMagazines, airline web content and more.
FOR CREWS
Cabin-wide, crew members can take their portable devices for convenient access to passengers, operations, and flight procedure information. With TopSeries AVA, crews will realize an increased confidence in managing their work and taking care of passenger comfort and safety.  Crews will have enhanced mobility and effectiveness throughout the cabin which directly improves productivity and passenger satisfaction.
This new wireless streaming service will enter into a trial with the South American based LAN Airlines, starting in December 2012. To find more about this trial:
LAN Airlines to fly with the Thales Wireless media streaming solution