In Serbia, Thales and SMATSA continue their successful partnership to offer better systems interoperability and new decision support tools for air traffic controllers
May 15. 2023 Thales and SMATSA, the Air Navigation Service Provider (ANSP) of Serbia and Montenegro, in charge of providing Air Traffic Management (ATM) services to airspace users in the airspace of Serbia and Montenegro, are extending their partnership through 2025 by signing a new contract for software and hardware support services. This new contract includes new functional enhancements that will improve system interoperability and provide new decision support tools for air traffic controllers.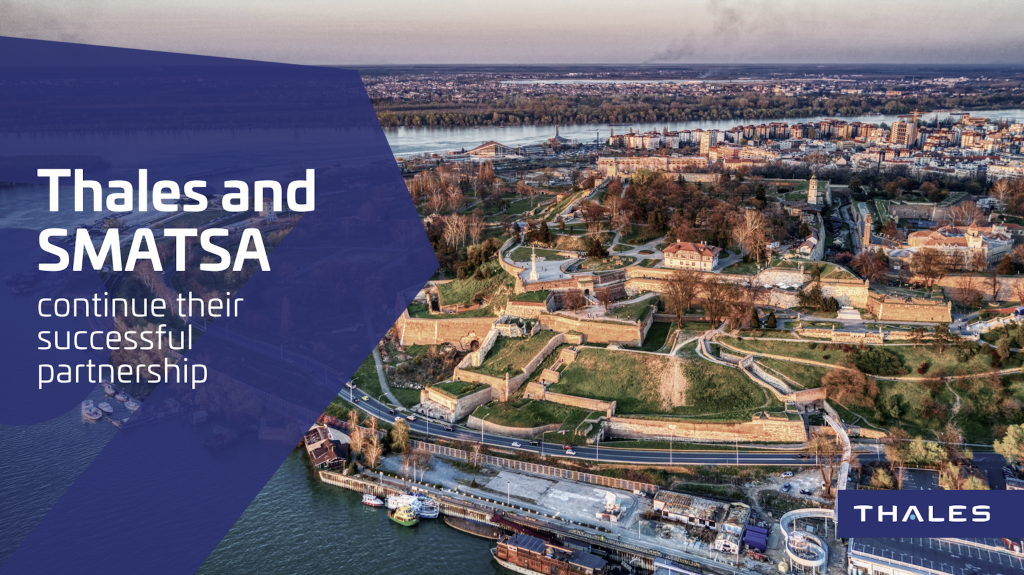 Existing partnership will be extended by additional three years of software and hardware support services. Thales is expected to assist SMATSA in managing all aspects related to the life support of the Air Traffic Management System in addition to bringing new tools, which will contribute to the air traffic controllers (ATCO) productivity and support the safety of operations.
Improvement of the cybersecurity threats awareness will be achieved through the Vulnerability Management Service. This solution includes monthly cybersecurity reports that will enable timely management of any new threats.
To go further, software and hardware support services will maintain the system in operation for 3 years. It will also contribute to the provision of the following functional evolutions: 2D and 3D based "What Else" probing to increase the safety of operations and ATCO productivity, System Wide Information Management (SWIM) based interface for higher level of operation, Temporary Segregated Areas grouping to increase the situation awareness of ATCOs.
---
About Thales
Thales (Euronext Paris: HO) is a global leader in advanced technologies within three domains: Defence & Security, Aeronautics & Space, and Digital Identity & Security. It develops products and solutions that help make the world safer, greener and more inclusive.
The Group invests close to €4 billion a year in Research & Development, particularly in key areas such as quantum technologies, Edge computing, 6G and cybersecurity.
Thales has 77,000 employees in 68 countries. In 2022, the Group generated sales of €17.6 billion.
About SMATSA (Serbia and Montenegro Air Traffic Services SMATSA Llc)
Serbia and Montenegro Air Traffic Services, SMATSA LLC provides air navigation services (ANS) in the airspace of Serbia and Montenegro, providing Area Control, Approach and Tower services. SMATSA also offers Air Traffic Control officer (ATCO) training and flight inspection of ground-based radio navigation aids.
SMATSA was established on 29th December 2003 as a limited liability company by decisions of the Government of the Republic of Serbia and the Government of Montenegro. SMATSA complies fully with national and international legislations and with relevant international agreements from ECAC, Eurocontrol, ICAO and ITU organisations. 
SMATSA handled ~780,000 IFR flight movements  in 2022, up from 764,000 (2019) and 337,000 (2020) during the pandemic's peak.
As of December 2022, SMATSA had 891 staff on payroll, including 310 Air Traffic Controllers in Operations.