Inmarsat and Thales sign the GX Aviation Value Added Reseller agreement
Apr 09. 2014
Aircraft Interiors, Hamburg, 9 April 2014 – Thales, leader in Inflight Entertainment & Connectivity and Inmarsat, the leading provider of global mobile satellite communications services, have announced an agreement for Thales to become a GX Aviation Value Added Reseller. This follows the signing of a Memorandum of Agreement in September 2013, making SwiftBroadband and GX Aviation already the primary and preferred satellite connectivity services for Thales's TopSeries IFEC system.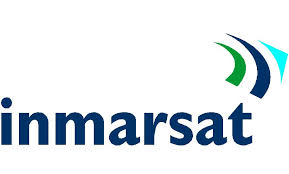 This extended partnership follows Thales's recent signing of the binding agreement with JetBlue for the acquisition of their fully owned subsidiary LiveTV, which further extends their overall passenger connectivity capability. GX Aviation, Inmarsat's Ka-band service, will enable Thales to offer airlines a full IFEC offering from hardware to connectivity services, consistently on all flights across the world.
"People are used to having broadband wherever they are – at home, in the office and on the move," said Dominique Giannoni, CEO of the InFlight Entertainment and Connectivity of Thales. "We are making sure Thales can provide airlines with the very best connectivity solutions, so passengers can remain connected to their professional and social networks, as well as have access to the broadband services they increasingly expect. GX Aviation is a very important part of the jigsaw, providing worldwide high speed connectivity."
GX Aviation will provide high speed broadband Internet speeds virtually everywhere in the world when it becomes available for the commercial aviation market in the first half of 2015. It is the only Ka-band solution built to deliver a global network for mobile assets, such as aircraft.
"Thales is a major player in the inflight entertainment and connectivity market. Under this agreement more opportunities for airlines to access GX Aviation in packaged IFEC solutions," said Miranda Mills, President, Inmarsat Aviation. "The most important thing is that it is great news for airline passengers all over the world, who will soon have high speed Internet connections, live TV broadcasts and a huge range of new connectivity applications."
The first of the three satellites to provide GX Aviation's consistent global coverage is already in orbit and undergoing final testing, with the second and third scheduled to be in place by the end of the year. The GX Aviation airborne hardware has begun initial production and is on schedule to complete certification and testing in early 2015.