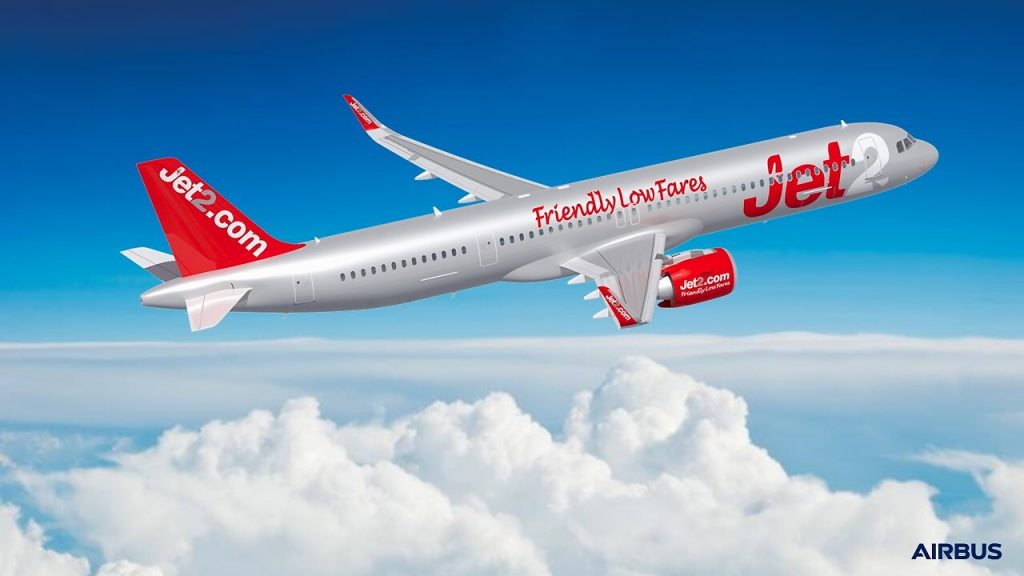 The British low-cost leaisure airline Jet2.com and Thales have signed an agreement for selectable supplier furnished equipment (SSFE) on their A321 NEO fleet (51 units on order)!

Thales is proud to have been chosen by Jet2.com for both the flight management system (FMS) and integrated surveillance equipment (T3CAS) developed by ACSS, a joint venture company between L-3 Communications and Thales. Thales products will contribute to flight path optimization and generate significant weight savings helping to reduce the carbon footprint of the airline's operations. Deliveries are planned from 2023 to 2029. 
 
"This agreement between Thales and Jet2.com is a recognition of the value we bring through our best-in-class support products and services. We are excited to partner with Jet2.com to help optimize their operations and look forward to a long and successful journey with the airline," said Bertrand Drugeon, General Manager Europe for Thales Aviation Global Services.
Founded as Channel Express in 1983, and established as Jet2.com in 2002, Jet2.com is a British low-cost leisure airline offering scheduled and charter flights from the United Kingdom, and is currently the third-largest scheduled airline in the UK, behind easyJet and British Airways, operating a fleet of 97 aircraft to 82 destinations, and employing a 13,000-strong workforce.
Website: www.jet2.com
Illustration: Airbus/Jet2.com