Key avionics selection on Brazil's Azul A320NEO fleet
Jan 12. 2017
Thales will supply a package of advanced avionics components on Azul's newest fleet of 58 A320NEO. The package of systems to be equipped on the fleet includes the Flight Management System, the only one structured around the "what you see is what you fly" principle of realistic navigation display and trajectory.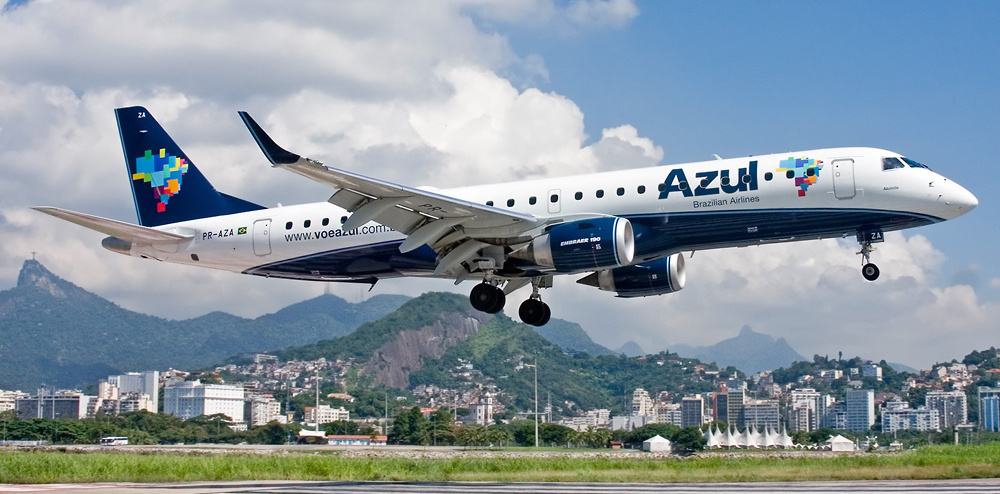 Another major component of the package will be the ACSS T3CAS surveillance system, the first to be certified as standard on Airbus single aisle aircraft. It also includes the latest generation transponder system to be fully ADS-B out ready, engineered to meet the requirements of growing airspaces which form the major route destination network of this fast growing South American airline. As part of the package, Thales will also supply ELT Integra Emergency Locator Transmitter.

About the integrated Thales/ACSS T3CAS® Surveillance platform
T3CAS is a complete surveillance solution that integrates TCAS, TAWS and a transponder in a single 6MCU box on the Airbus Single Aisle aircraft. T3CAS provides a platform that offers Required Navigation Performance – Authorization Required (RNP AR), Airborne Traffic Situational Awareness (ADS-B IN ATSAW) capability, Runway Overrun Protection System full compliance and the first ADS-B OUT DO-260B compliant transponder on the market.
The TAWS embedded in the integrated T3CAS solution, combined with the high resolution terrain Data Base will allow to perform RNP AR (Required Navigation Performance) approaches in mountainous challenging airports.
The surveillance platform is compliant with existing and future ATM requirements in Europe, the US and APAC regions and opens the way for ADS-B IN capabilities.
Stay connected with us...