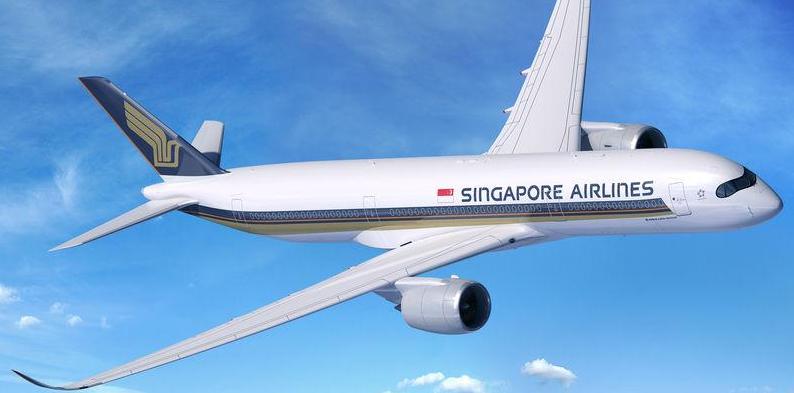 "Being chosen to equip both systems and connectivity for the Singapore Airlines fleet is a critical proof point of Thales's strength in the market, the depth of our local implantation in Singapore and the maturity of our products", pointed out Dominique Giannoni, CEO of Thales InFlyt Experience, during the press conference.

The fleet will be equipped with the most lightweight AVANT monitors, featuring full high-definition video and integrating Avii, the newest evolution of the award winning Thales Touch Passenger Media Unit, in the premium cabins. Avii provides intuitive navigation, full android smartphone look & feel and acts as a second screen which greatly enhances the cabin experience.

But beyond the system itself, connectivity is the watchword. Asian customers are amongst the most connected in the world, according to Google Analytics in 2015, 90% of all web surfing in Singapore was done via smartphones and tablets, the rest of Asia has similar figures.

Passengers will have access to a wide selection of connected applications, seamless personal device integration allowing a home experience in the air, High Power USB charging and NFC technology.

"Singapore Airlines is recognised for its high standards of service and cabin experience. As a visionary of connected IFE solutions, Singapore Airlines constantly seeks to renew and maintain its image for quality, and passenger comfort by providing an in-flight experience that exceeds passenger expectations", said Dominique Giannoni, CEO of Thales InFlyt Experience.

"Our AVANT Android based system offers a flexible architecture that responds to these needs. Through our innovative User Application portal, we will assist Singapore Airlines to constantly introduce the newest and most sought after apps present in the consumer market to their passengers" he added. "The integration of Ka-band connectivity to the in-flight system, using the fastest airborne internet speeds will open up the world to the passenger".

"As our ultimate aim is to become the world Number 1 in IFEC, the honour of counting Singapore Airlines as one of our customers is a very large step towards that goal", Giannoni concluded.

Delivery of the system will begin in 2018.

_______________________________________________________________________________

Our footprint and position in Singapore
Established since the early 1980s, the avionics activities in Singapore currently include production of key systems for the Airbus A320, A350 and Boeing B757 fleets, such as flight control computer displays and electrical systems and MRO facilities as well. Asia is one of our largest markets for IFEC. We already hold 80% market share in China and have a number of clients across the Asia Pacific region.

Our avionics equipment manufactured in Singapore equips China Southern Airlines, Philippine Airlines and Silk Air while our repair and maintenance contracts across Asian airlines are on the rise. Singapore is one of our three global hubs which serve all MRO operations across Asia.

Last but not least is innovation. We are engaged in co-creating differentiated offers to meet local requirements. The Thales innovation hub recently set up in Singapore was a crucial factor in the Singapore Airlines' choice. The user-centred innovation, cross-functional collaborations in co-designing, prototyping and testing new concepts were areas that interested Singapore Airlines. It showed them that we had the ability to undertake concrete product innovation taking into account their requirements to keep their IFEC offering relevant to their regional passengers.

________________________________________________________________________________


Find us on Twitter @thales_avionics, on our official Youtube channel Onboard TV and on LinkedIn Thales Aerospace.