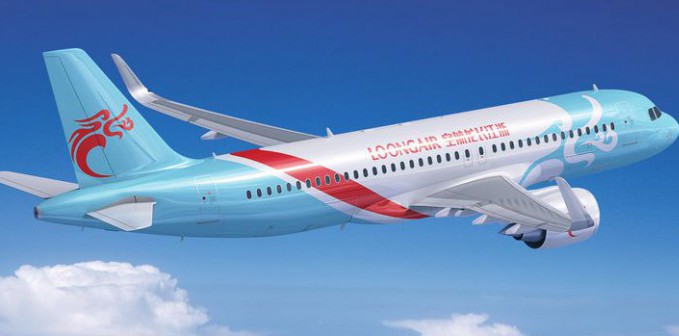 The Thales TopFlight FMS constitutes the new generation of flight management system offering unique functionalities such as FMS Landing System (FLS) and "see what you fly" capabilities.
This system is at the forefront of the Chinese market and is the preferred choice for Airbus single aisle jets, with over 60% market share worldwide.
Known for its reliable performance and advanced functions, Thales Topflight FMS supports and manages even the most complex navigation data, due to its navigation database capacity and dual processing for faster processor capabilities.
The Thales FMS is also fully capable of supporting RNP 0.1 operations and Performance Based Navigation (PBN). Loong Air has also decided to retrofit their four existing A320 aircraft with Thales FMS, consolidating their entire fleet to the same high-quality standards.
In compliance with CAAC regulations, Loong Air will also equip their aircraft with Thales Head Up Display (HUD) systems. Thales HUD systems, fully integrated with the existing cockpit architecture, provide essential flight data and information in the pilot's forward field of view during all flight phases.
Key points
- Thales will equip 30 A320s ordered by Loong Air.
- Loong Air will also retrofit its current four in-service A320s with Thales FMS.
- Thales TopFlight FMS has maintained a large market share in China for the past 5 years.
Thales has recently been selected by Lion Air for their A320 fleet