Meet Nadira, subcontractor management officer at Thales
Nov 06. 2019 Nadira, who is passionate about aeronautics, has been working at Thales for several years at the Customer Support Center in Châtellerault, central France. Recently appointed as subcontractor management officer, she tells us about her daily life at work.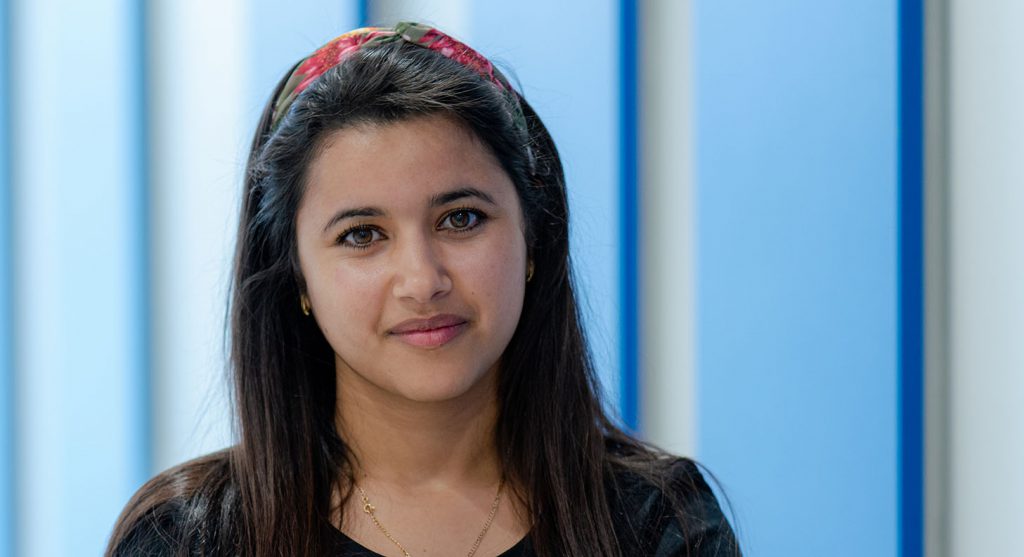 Nadira, can you please introduce your job?
To make it very simple, I am in charge of the relationship with Thales's subcontractors. On a daily basis, my role is to accompany and support them to respect deadlines by managing and defining their priorities together. By meeting commitments and deadlines, I can guarantee the satisfaction of Thales's customers. Moreover, our capacity to manage subcontractors is one of Thales's major strengths and I am pleased to say that I contribute to it every day!
What does your daily life look like? What are your challenges?
Every morning, I check my mailbox which is often busy as I work with my American and Asian colleagues who do not have the same office hours as me! Then, I participate in daily meetings to discuss current topics, issues and priorities.
More precisely, my biggest challenge is when a customer request becomes an emergency: it makes it more difficult to set priorities. But fortunately, to face all these issues, I work in a team with my colleagues from various different departments: SCOPE (Service Optimized by the Performance and the Efficiency), MOC (Customer Service Maintenance Operations Center). Together we check the outgoing documents and monitor the administrators of our management software that tracks in real time the data of our equipment. Working together, shoulder to shoulder, enables us to find all the solutions we need, to meet the deadlines, even the shortest ones, and to guarantee the satisfaction of our customers.
How would you describe Thales, the Customer Support Center and your team in a few words?
LEAN! This word summarizes Thales, the CSC and my team! Otherwise, I would say: pleasure, friendliness and performance.
And finally, a short sentence that summarizes why you love your job?
What I like the most in my job is that there is no single days are the same; there is no place for boredom. Every day, as a team full of passionate aeronautics enthusiasts, we face new challenges to satisfy our customers even more.