The navigation world converges on Bordeaux
Apr 15. 2015
The 2015 ENC conference, held April 7 to 10 in Bordeaux, France, was hosted by the Institut Français de Navigation and Topos Aquitaine. The European Navigation Conference is an annual congress organized under the auspices of the European Group of Institutes of Navigation (EUGIN).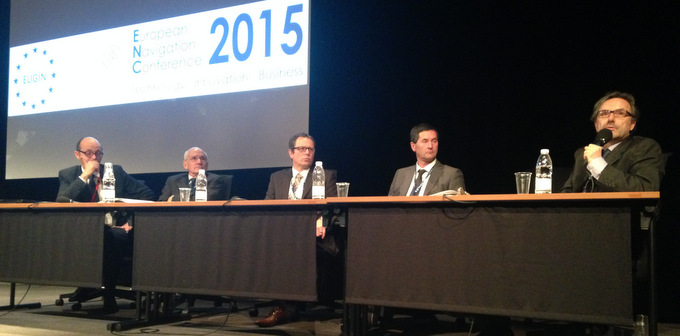 Gathering this year more than 200 guests coming from Europe, China, Korea, Russia and United States, the ENC was a unique opportunity to meet all the key players in the navigation area (scientific community and industrials). It also served as a platform to showcase state-of-the-art technology and innovations in the fields of terrestrial and satellite navigation among 100 presentations. The conference focused on the present status as well as on future developments in navigation systems, with special emphasis on Galileo that will be facing early-phase challenges this year.

An article dedicated to GNSS aeronautical applications will follow soon.