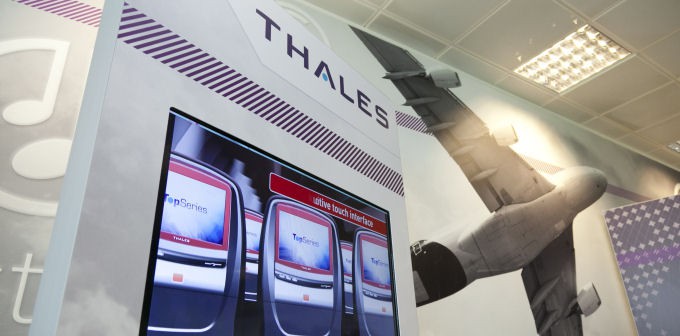 This state-of-the-art facility is a base for providing a wide range of comprehensive services such as turn-key maintenance, onboard services and repairs. It is also the home of the local sales and marketing team who support the needs of both short and long haul carriers in the surrounding area.
The catalyst for this new Thales facility is the strategic relationship Thales has with British Airways. In 2008, British Airways agreed on a multi-million pound deal to purchase the Thales TopSeries IFEC system for its new delivery and next generation aircraft. The system now flies every day on a growing number of British Airways aircraft delivering passengers an onboard experience that includes hundreds of movie and video programmes, a wide range of audio selections, interactive games and more.
Expanded partnership
In 2011, Thales and British Airways expanded their partnership by signing a Component Repair Agreement which allows the airline to do repairs on Thales equipment both for British Airways and other airlines. The result of this arrangement speeds up repair turn-around times and reduces repair cost. This facility is located in Llantrisant in Wales.
"This new facility in Heathrow is a testament to the commitment Thales and British Airways share. Thales equipment is now on nine BA aircraft operating around the world. This fleet will grow over the coming years, and requires local support for maximum passenger satisfaction. Together our companies have proven that we can deliver an excellent service," said Garry Copeland, British Airways' director of engineering.
"Our IFEC operations around the world are growing with the UK as a main focus for Thales. This new facility reinforces the expanding relationship Thales has with British Airways." said Marion Broughton, head of Thales UK's aerospace business.