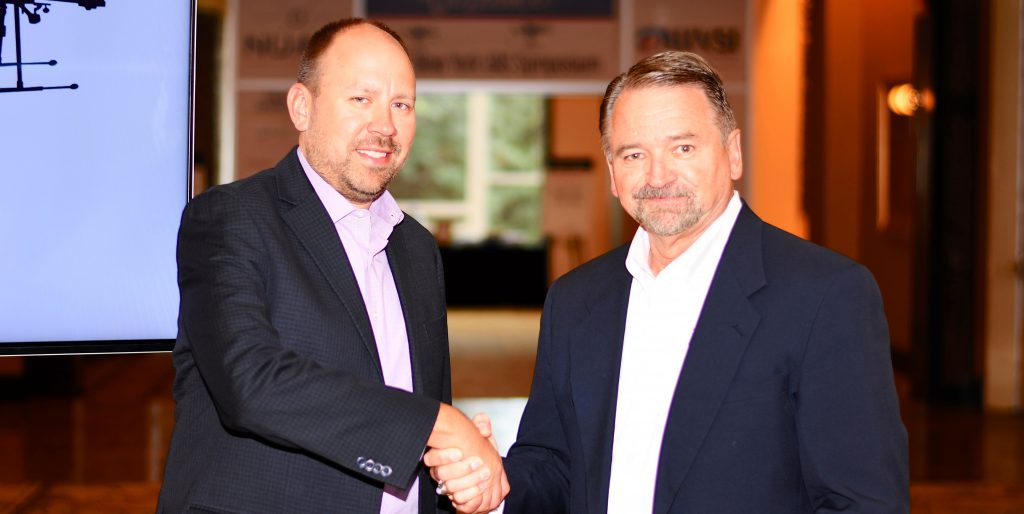 The Northeast UAS Airspace Integration Research Alliance, a coalition of New York and Massachusetts aerospace and academic institutions has signed a multi-year collaboration agreement withThales, a global leader in air traffic management. The agreement supports NUAIR's efforts to safely integrate unmanned aircraft systems into traditional, controlled airspace and supports its ability to conduct operations at its New York UAS test site's 50-mile UAS traffic management corridor.

Thales will do this by integrating the entire airspace situation into its software solution for NUAIR to enable them to track unmanned flights and keep operators a safe distance from manned aviation. Thales brings other key capabilities for the safe integration of drones into airspace including cyber security and the concept of centralized, airspace management for drone operations to ensure the safety and security of the National Airspace System.

This agreement follows the recent notice by the FAA that Thales was named as a Low Altitude Authorization and Notification Capability approved partner to help directly support UAS integration into the NAS. The Thales LAANC system is an important software application that will allow small UAS operators to access airspace safely and efficiently by receiving authorization from the FAA in a matter of minutes – a significant departure from the nearly 90 day approval process that was in place prior to LAANC. As one of only five companies approved by FAA to provide LAANC services, Thales will provide tools to plan flight operations for commercial drone users at more than 225 airports across the U.S.

Thales established a presence in Central New York at Syracuse University in 2017 as part of a broader UTM initiative to partner with world class organizations in advancing UTM globally. Central New York is well positioned to lead the world in UAS integration efforts and to advance public policy issues that will govern how the federal, state and local authorities will allow for drone use within individual communities.

"This partnership helps advance the critical tools needed for beyond visual line of site testing; these are capabilities not found at any other test site in the nation," said Major General Marke F. "Hoot" Gibson (ret), chief executive officer of the NUAIR Alliance. "This region is leading the industry and attracting partners from across the globe due to investments being made by New York State. We look forward to working with Thales and deploying this industry-leading technology in coming months, taking our capabilities to a new level."

"Oneida County's UAS Test Site at Griffiss International Airport is leading the nation in industry research and innovation," said Oneida County Executive Anthony J. Picente Jr. "The corridor between Rome and Syracuse continues to grow and establish the Mohawk Valley and Central New York as the epicenter for UAS development. Adding Thales into that mix will further strengthen our position within the U.S. and throughout the world."

This announcement builds on a $30 million investment announced by New York State Governor, Andrew M. Cuomo to develop the 50-mile flight traffic management system between Syracuse and Griffiss International Airport, in Rome, New York to advance the burgeoning UAS industry as part of the CNY Rising initiative.

"Thales is excited to enter into a partnership with NUAIR and Griffiss to help advance the CNY UTM drone corridor," said Frank Matus, director of strategy and business development for Thales. "No other location offers what New York does in the advancement of UAS Traffic Management and integration. Thales provides a unique value proposition to NUAIR. We are involved in airspace integration activities at a global level, enabling us to leverage global advancements while also actively promoting the region and the exciting technology and policy advancements taking place here."
Stay connected with us...