Ready to Fly: reestablishing air passenger trust in a post-pandemic world
Dec 17. 2020 Tudy Bedou, Chief Technical Officer for Thales's InFlyt Experience business, explains how the current period is an opportunity for airlines to re-establish trust and deliver a new, improved and healthier passenger experience.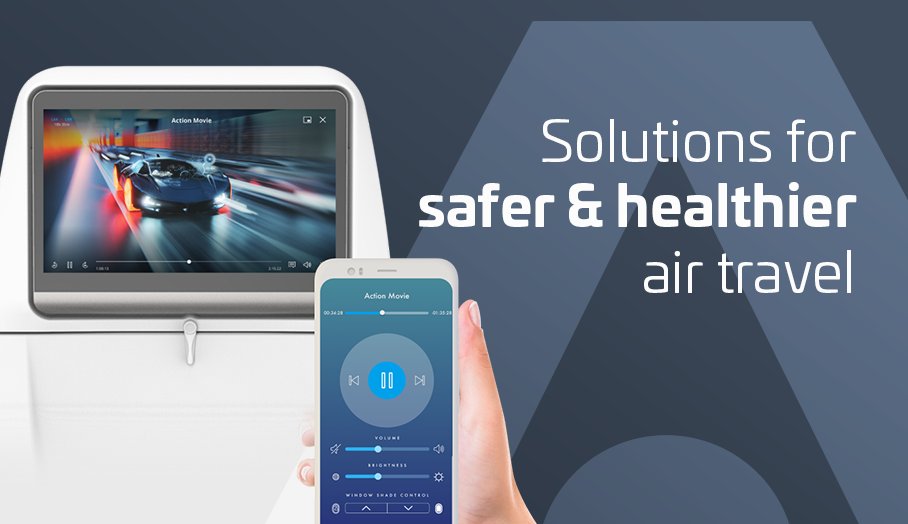 Holiday travel has kicked off, and airlines experienced their highest travel numbers since the pandemic began. Although a vaccine may be rolling out soon, the heightened health concerns caused by COVID-19 that remain provide an opportunity for airlines to re-establish trust and deliver a new, improved and healthier passenger experience. 
Reducing touch points                                                                                                                                     
Thales's InFlyt Experience Ready to Fly passenger-centric solutions empower travelers and flight crews to manage their travel experience more safely in a post-pandemic world. Airline crews and passengers interact with many touch points along their journey, some of which, can be reduced and even eliminated. Technology is now available for passengers to control the inflight entertainment system with their personal phone or tablet, including digital versions of onboard paper menus, magazines and important safety and health information. Not only can passengers request and receive automated information on the seatback monitor, the crew can easily gather information, receive notifications and control the cabin from their own secure personal phone or tablet.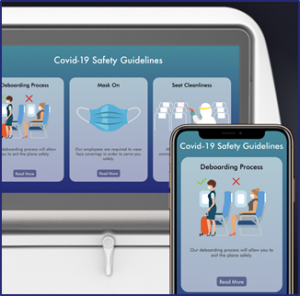 Reducing congestion
Airports and aircrafts are points of high congestion creating close proximity between travelers. New ways of managing congestion and maximizing distance between passengers and crew will enhance safety and comfort. Using technology that automates check-in and boarding, opens overhead bins, manages passenger flow, pays for onboard purchases, maintains a virtual lavatory queue and more, will allow nearly limitless ways to minimize interactions and help restore the confidence needed to get people flying again.   
Enhancing cleanliness
Cabin cleanliness has always been a top priority of airlines. As airlines continually update and improve cleaning protocols, they can easily communicate ongoing efforts to passengers via Ready to Fly. Reassurance like this is a quick way for airlines to increase confidence and strengthen customer relationships as they work toward fully automating and digitally transforming the travel experience.
Increasing traveler autonomy
Travelers still rely on self-directed resources to gather trip information, book, check-in and pay for their travel. The demand for autonomy has been steadily increasing and will only increase as travelers look for ways to reduce physical interactions. Airports and airlines can now provide customers new ways of traveling independently in a world where new restrictions are evolving. With personal device pairing, travelers will have a virtual companion that provides on demand information through conversational A.I. These capabilities will ensure that airlines stay at the heart of domestic and international travel.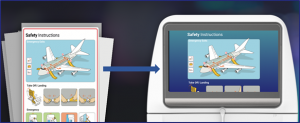 Get onboard
Millions of jobs cannot be done from home. While virtual meetings have provided tremendous value as a viable solution, it will never replace human relationships or in-person experiences. And, leisure air travel remains the preference for most families, so the faster we can innovate and implement new technologies that benefit passengers, the quicker we can renew confidence and help create a healthier future for everyone. The aviation industry has shown resilience during previous crises and has proven, time and again, its ability to quickly adapt and transform.
Tudy Bedou, Thales
> A dedicated white paper, which outlines challenges and solutions associated to air travel in a post pandemic world and provides insights to the future of air travel, is available to download from the Thales website by clicking here.