Services and support: market evolution or revolution?
Jan 04. 2016
With airlines reporting steady growth since 2012 and the world's leading aircraft manufacturers enjoying record orders, the services and support market is benefiting from the knock-on effects of the global aviation boom. But as equipment becomes increasingly reliable, the market is shifting in favour of new services. Is this a simple evolution, or are we on the verge of a revolution? Daniel Malka, VP Avionics Services Worldwide for Thales, told us what he thinks.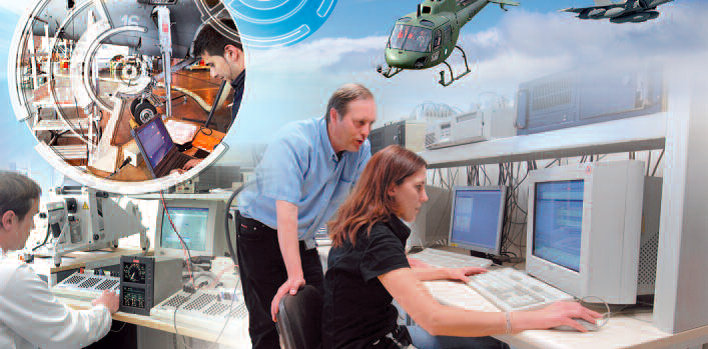 Is the market for conventional maintenance facing an inexorable decline?
Aircraft manufacturers and airlines will always need maintenance support. While growth in this segment is limited, due to equipment reliability and integration, this is offset by larger fleet sizes. Plus, the increasing number of IFE systems will also generate demand in the years ahead. At the same time, we've broadened our offering to include by-the-hour contracts and long-term obsolescence management for our customers.

Beyond these traditional activities, how will you be diversifying in the future?
We're already moving into new areas of business. One example is trading, which we've been involved in for two years now. Trading is basically the purchase and resale of equipment. With our expertise in avionics systems and our global positioning, we have a legitimate role to play in this market, which is currently growing by 20 to 30% annually. Trading calls for real speed and efficiency. So from 2016, we'll be operating out of three centres in Europe, Singapore and the United States, covering all available time zones. Our new services also include database distribution — an area we believe has significant growth potential. Take flight management systems, for example. Airlines need to update their databases every 28 days. These updates will be directly downloadable onto tablets via our TopWings offering, which will make the operation much simpler for airlines (read the full article here ). Our software is designed to make life easier for pilots, providing them with aircraft documentation and all the apps they need for each flight from start to finish.

So will services be playing a key role on the connected aircraft?
Thales's key strength is its comprehensive offering, which spans cockpit connectivity, cabin solutions and ground operations, along with our airline operations centres, database hosting, air traffic management and data security. In 2015, we began developing our new TopWings 4Pilot application suite for the Electronic Flight Bag, working closely with Air France pilots from the outset (Read full story here). In 2016, we'll be firming up these developments, taking them to new customers and incorporating our services and support solutions into Thales's broader connected aircraft offering.

Find us on Twitter @thales_avionics, on our official Youtube channel Onboard TV and on LinkedIn Thales Aerospace.