#SGAirshow - Open platform AVANT IFE solution showcased at the Singapore Airshow
Feb 06. 2018 Booth visitors will have the opportunity to experience the state-of-the-art AVANT engagement platform and learn more about its simplified open architecture, payment options and software environment. Thales will be showcasing its latest Fit and Flex Smart Video Display Units (SVDU) and the Avii handset, our next generation touch screen controller.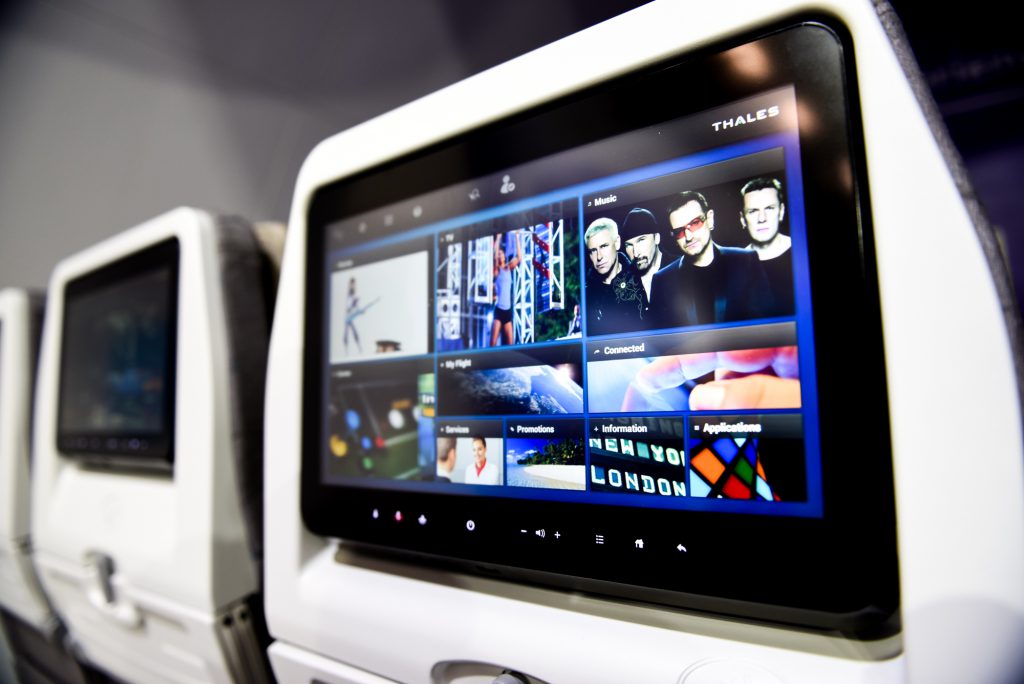 Thales realizes there is an opportunity in the sky to give passengers a spectacularly unique "InFlyt Experience". Thales's in-flight entertainment solutions lets airline passengers stay connected while delivering a truly immersive experience throughout their travel journey.

AVANT, Thales's latest generation IFE system, offers exceptional in-flight experiences to both airlines and passengers worldwide with the latest-and-greatest monitors, handsets, peripherals to integrate with Personal Electronic Devices (PEDs), servers, tools, in-seat power and a broad catalog of apps and games. AVANT's open based Android platform makes it fully scalable and highly customizable, enabling airlines to offer a feature rich experience to all passengers on board.

Thales's AVANT in-flight entertainment solution is available for all linefit or retrofit single and twin aisle commercial aircraft, including regional jets. It has been ordered and installed on over 1600 aircraft by the world's leading airlines.

Thales InFlyt Experience AVANT solution showcased at the Singapore Airshow includes:

13" Fit SVDUs with our Premium GUI
• Lightweight design
• Embedded PSS, volume, home, and back buttons
• Offering 1080p Full High Definition resolution
• Higher performance for best passenger experience

22" Flex SVDU with Premium GUI can be controlled with Avii to enhance the experience for Premium Class passengers

"
AVANT Passenger Experience: Engaging - Connected - High Performing - Lightweight
"
Stay connected with us...