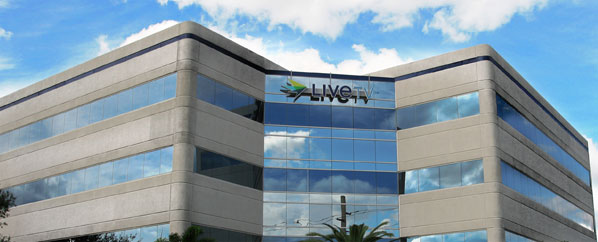 Passengers increasingly expect broadband connectivity at all times. Airlines want to enable their passengers to have access to this connected environment within the aircraft, allowing them to interact with both social media and professional networks in the air. The acquisition of LiveTV is part of Thales's strategy to meet passenger demands by delivering high quality, fast connections while meeting airline needs for greater operational efficiency. LiveTV has equipped more than 700 aircraft worldwide with a range of competitive products, focused on high performance connectivity services.
LiveTV provides outstanding solutions for passenger connectivity, live television and wireless video services. The combination of this offering with the advanced Thales AVANT entertainment system firmly aligns the Thales In Flight Entertainment and Connectivity (IFEC) business to its long-term focus on connected services for passengers and airline operators within all industry segments, from premium to low-cost.
Robin Hayes, President of JetBlue referenced the additional benefits of the deal to the airline, "JetBlue was careful to find a buyer that will be a key partner in advancing IFEC solutions. I am confident that Thales will continue to deliver innovation and long term value."
With more than 500 employees and projected revenues for 2014 estimated at over US$150m, Florida-based LiveTV is now a whollyowned subsidiary of Thales USA, reporting to Dominique Giannoni, vice president Thales IFEC business. As a result, Thales strengthens its operational footprint in the USA and enhances the Group's global IFEC presence.