Thales contributions highly valued on Cassidian's unmanned aerial technology demonstrator Barracuda
Feb 25. 2013
Cassidian, the EADS defence and security division, recently awarded a certificate to Thales Avionics acknowledging its contribution to the flight test campaigns of the Barracuda unmanned aerial technology demonstrator.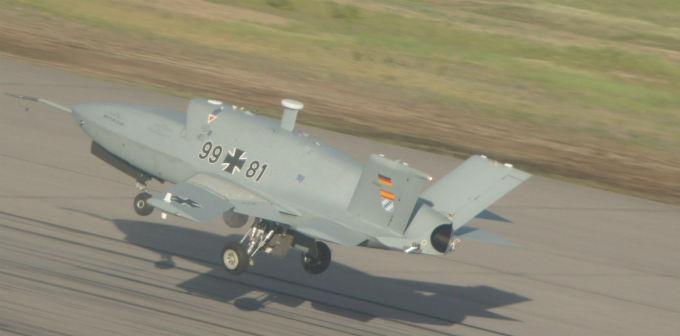 The Barracuda demonstrator aims at enhancing the know-how of Cassidian in the field of unmanned aerial systems (UAS) and will serve as flying test-bed for the various systems needed to integrate UAS in controlled airspace over Europe.
As part of the development, Cassidian incorporated the TOTEM inertial navigation system, conceived and supplied by Thales, on board the Barracuda unmanned aerial vehicle (UAV). The three TOTEMs on the UAV have been hybridized with an internal SBAS (Satellite-Based Augmentation Systems) GPS system enabling extended levels of performance and enhanced integrity.
Jean-Jacques Sappin, in charge of the Barracuda project within Thales Avionics' Military Avionics domain, states that "this acknowledgement from Cassidian, the UAS developer and integrator, is a fine reward for our contribution to the project. Cassidian has saluted the technical performance of the TOTEM and our contribution to the completion of flight test campaigns which took place in 2009, 2010 and 2012. Their aim was to green-light concepts of autonomous flying as well as autonomous ground operations, starting and landing."
The Barracuda project, led by Cassidian (EADS group), is a UAS (Unmanned Aerial System) demonstrator.
Wingspan: 7.22 m

Length: 8.25 m

Engine: Pratt & Whitney Canada (14 kN thrust)

Further information and video footage of the Barracuda: www.cassidian.com/web/guest/barracuda5
Pictured: the Barracuda pictured during flight tests at Goose Bay, Canada, copyright Cassidian.