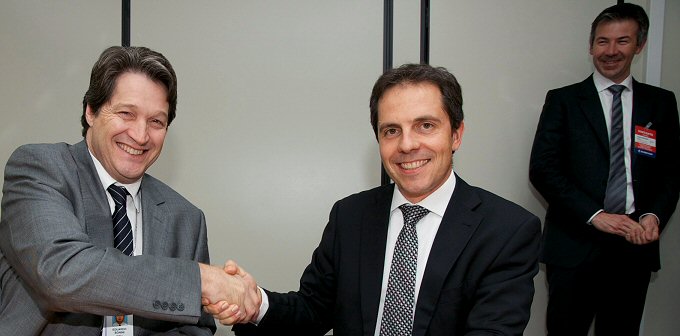 Thales was recently awarded a contract by Embraer Defence and Security to provide the Inertial Navigation System (INS) and the GPS of the KC-390 military transport aircraft.
The HPIRS (High Performance Inertial Reference System) developed by Thales is a real breakthrough for inertial navigation: it combines the advantages of a certified civilian product with the levels of performance expected by military aircraft.
This revolutionary system provides unique navigational capabilities, allowing military aircraft to successfully conduct missions by flying in all weather conditions, with the highest level of safety.
In addition, the unique architecture of the aircraft's navigation system enables a significant reduction in life cycle and maintenance costs and can be installed on a large range of civil and military aircraft.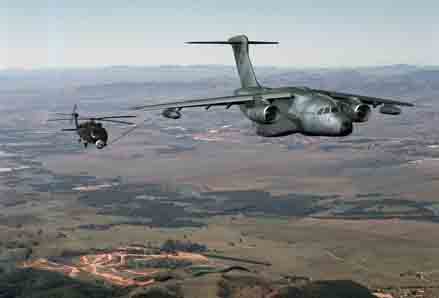 Technological breakthrough
"We are very proud to have been selected by Embraer as their choice reflects the technological breakthrough made by Thales in the inertial and GPS navigation system. We are eager to contribute to the success of the KC-390 programme and to further develop our relationship with Embraer," said Dominique Giannoni, Thales's Vice President for Military Avionics.
 "Thales HPIRS and GPS will provide unique capability to the KC-390 and will contribute to the success of the programme. After a rigorous selection process, the Thales solution was clearly the best one for the KC-390," adds Eduardo Bonini Santos Pinto, Sr. Vice President Operations & COO, Embraer Defence and Security.
Embraer is developing the KC-390 under contract with the Brazilian Air Force. The test flights are planned for 2014 with the initial delivery of the KC-390 in 2016.
Pictures: Dominique Giannoni and Eduardo Bonini Santos Pinto at the contract signing ceremony; KC-390 picture copyright Embraer.