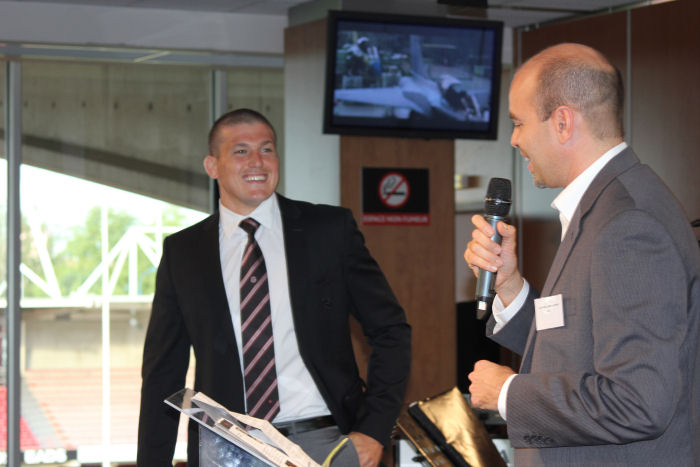 This rugby theme of the event extended to the presence of Toulouse's talented scrumhalf, the Australia international Luke Burgess.
 Throughout the evening participants were able to ask a variety of questions about rugby and teamwork. When asked, for instance, "what is the difference between a good coach and an excellent coach?", Luke Burgess replied by saying that "an excellent coach knows each individual personally and knows how to give feedback. He also tells us clearly what is expected from each individual." According to Luke, "an excellent team also understands each other in a very clear way. One cannot win a match alone, the team must play together."
 Gil Michielin (VP, GM Commercial Avionics, Thales Avionics), Daniel Malka (VP, GM Avionics Services Worldwide, Thales Avionics) and Kris Ganase (President of ACSS and L-3 Aviation Products) also welcomed the customers and talked about the long-term partnerships each of the host companies enjoy with both Airbus and ATR. The event was highly appreciated by the customers and a similar reception will be held next year.
Photos credit : ©Thales 2012