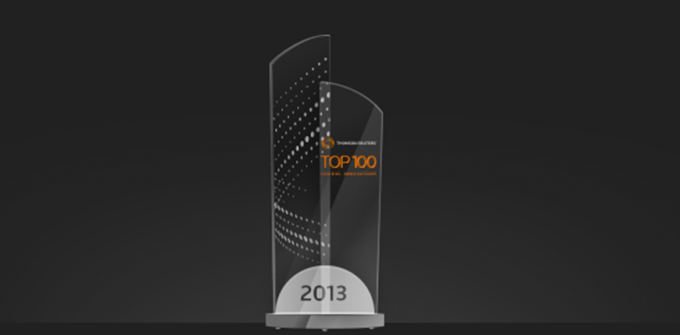 Thales is proud to have been listed, for the second consecutive year, as a Top 100 Global Innovator in the rankings announced today by Thomson Reuters.
The award honours the innovative capabilities of companies and research centres around the world, based on assessment criteria composed of four key metrics relating to intellectual property activity including: number of patents filed, success rate (patents granted versus patents filed), the geographical penetration and influence of those patents.
Jean-Bernard Lévy, Chairman & CEO of Thales, said: "Being recognised as a Top 100 Global Innovator demonstrates that Thales has made the right choice in placing innovation at the heart of its growth strategy. We are proud that the commitment and creativity of Thales employees has been recognised on a global level."
Thales invests 20% of its revenues in research and development every year. The company's patent portfolio currently stands at some 13,000 patents, and the Group's 22,500 engineers and researchers filed over 350 new patents in 2012. Sixty percent of Thales R&D staff are located in France. The Group is also particularly active around the world and has established R&D centres in 18 countries across Europe, North America, Asia, and Australia.
Full information about the Top 100 Global Innovators listing: http://top100innovators.com/