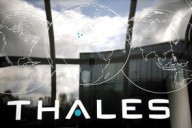 The agreement co-signed by Alain Rousset, President of the Aquitaine regional council, Michel Mathieu, EVP of the avionics and Pierre Eric Pommelet, EVP of the mission systems activities of Thales,  will contribute to develop a competitive ecosystem centered around the industrial group. The accent will focus on industrialization aspects and industrial performances, innovation and research as well as on the development of markets, in particular at the international level.
Through this agreement, Thales and the Regional council of Aquitaine express their willingness to define shared objectives and to establish a common action plan to support the development of Thales and its regional partners, in particular the small and medium-sized companies.
Thales is already a major industrial actor in Aquitaine and one of the biggest employers with more than 2,000 people on its two sites (le Haillan and Pessac) dedicated to cockpit displays and avionics suites as well as engineering and radar architecture, equipment and mission systems.