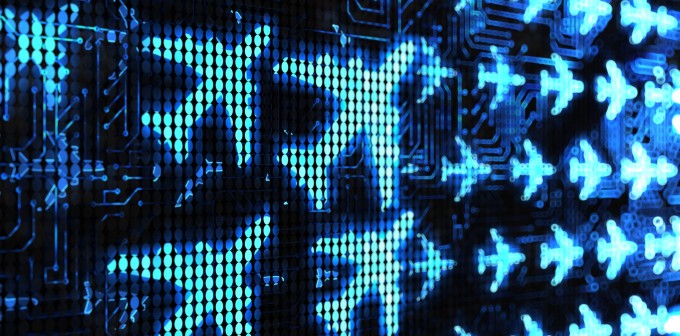 Lion Air, who already equip their entire ATR fleet with Thales systems, is Indonesia's largest private airline and one of the fastest growing carriers in South East Asia.
The avionics suite fitted on the new planes will include the Thales TopFlight Management System1, which, with over 60% market share, is the number one choice for Airbus single-aisle aircraft.  
The avionics suite equipped on the new A320 fleet will include the ACSS  T3CAS  surveillance platform2. Following Airbus's decision to make this a standard surveillance avionics suite for its A320 family, there has been significant interest in this system, particularly in Asia. Lion Air now joins a fast growing list of airlines (including, China Eastern, Air Asia and Cebu Pacific) that have selected this new generation surveillance platform for their fleets.
The package will also include the ELT Integra3, Emergency Locator Transmitter.
These high-reliability navigation management systems, provide a simplified working environment for Lion Air pilots, especially in the heavy congested South Asian airspace.
"Our position as partner of choice for avionics equipment in Asia has been considerably strengthened this year. After the success with China Eastern, the renewed confidence placed in us by Lion Air in this very ambitious fleet renewal, demonstrates how Thales is fast becoming a leading player in this region" said Daniel Malka, Thales Vice President and General Manager of Avionics Services Worldwide.
Notes to Editors
1.          The Thales FMS system includes powerful hardware combined with the latest certified Airbus Release 1A software is offering second to none reactivity and unique features such as secondary flight plan, realistic navigation trajectory computations or FMS Landing System capabilities (FLS) to flight crew.
2.       T3CAS® by ACSS is a complete surveillance solution that integrates TCAS, TAWS and a transponder in a single 6MCU box on the Airbus Single Aisle aircraft. T3CAS provides a platform that offers Required Navigation Performance – Authorization Required (RNP AR), Airborne Traffic Situational Awareness (ADS-B IN ATSAW) capability, Runway Overrun Protection System (ROPS) full compliance and the first ADS-B OUT DO-260B compliant transponder on the market.
Aviation Communication & Surveillance Systems (ACSS), 70% owned by L-3 and 30% owned by Thales, is a leader in safety avionics systems that increase safety, situational awareness and efficiency for aircraft operators in all phases of flight. ACSS is part of L-3 Aviation Products, which includes Aviation Recorders, Avionics Systems Display Systems and Electronic System Services. 2.          
The surveillance platform is compliant with existing and future ATM requirements in Europe, the US and APAC regions and opens the way for ADS-B IN capabilities. Besides offering an integrated TCAS Change 7.1, a performance based TAWS and an ADS-B capable transponder in a 6 MCU package, T3CAS® also offers a full range of Airbus ADS-B IN functions such as ATSA-AIRB (Enhanced Air traffic Surveillance) and ATSA-ITP (In Trail Procedure) on Single Aisle and Long Range aircraft.
3.          Integra ELT is an Emergency Locator Transmitter and an extension of OROLIA (formerly KANNAD) ELTs range whose development is a based on improving the safety of flights. Thanks to its built-in GPS and internal antenna, INTEGRA is 100% autonomous. It is the only ELT with automatic switching of the internal antenna upon detection of failure of the external antenna connection