The background story on the StandardAero/Thales industry-first four-axis autopilot for light helicopters
Jan 04. 2021 StandardAero and Thales are currently conducting flight tests on a new-generation four-axis autopilot system configured for Airbus AS350 and H125 helicopters. To get the inside story behind the reasons for this development and the partnership, we spoke with Elvis Moniz, StandardAero's VP Business Development, Airframe and Avionics Solutions.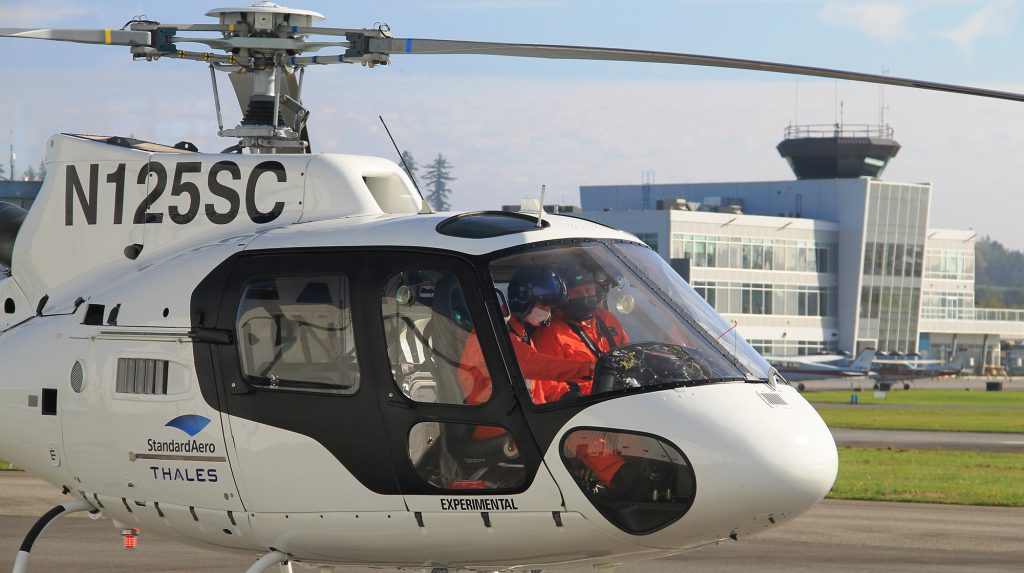 Elvis, can you share the initial brief and requirements that resulted in this compact autopilot solution taking shape?

This is the latest in a growing line of technological solutions that StandardAero has brought to the market to reduce pilot workload and enhance flight safety, mainly as part of our SAFECRAFT portfolio. The discussions with Thales were initiated in 2015 and aimed to combine our extensive and proven experience in aircraft modifications and supplemental type certification capabilities with the proven Thales compact autopilot solution. The objective was to offer an affordable and lightweight solution that would improve helicopter performance and safety. Indeed, over a twelve-month period spanning 2016 and 2017, almost 250 lives were lost in around 200 helicopter accidents that, in most cases, could be attributed to the pilot losing control of the aircraft.

What are the causes?

Light helicopter flight profiles are increasingly challenging. In many situations, crews perform complex sorties in dynamic environments in all sorts of weather conditions and with obstacles to overcome (buildings, power lines, etc.). Our program was especially fueled by a tragic tourism crash in Hawaii in 2019 where there were seven casualties including three children. It showed that even the most capable flight crew operating on a routine flight could lose control of a light helicopter when faced with bad weather (thick fog and poor visibility, in this case). In early 2020, the crash which claimed the lives of basketball star Kobe Bryant and seven others, including his daughter, shed further light on the risks related to CFIT (Controlled Flight into Terrain), as did that of a rescue helicopter in the French Alps that claimed five lives towards the end of 2020.

What does the autopilot solution deliver and how is this achieved?

In operational terms, the intelligent assistance provided by an autopilot totally transforms the stability of a helicopter, especially a four-axis system such as ours. In a way it's just like having a shock absorber that makes for a much smoother flight, especially when flying in wind gust conditions. And, if flying into fog or smoke, the autopilot enables the helicopter to be steered to a known altitude and situation enabling full and safe reorientation. Technically, one of the key assets of the Compact Autopilot solution is that the flight computers have been embedded within the actuators. This concept and form is ideally suited to helicopters, reducing retrofit complexity and associated downtime.

Why did you choose to team up with Thales?

We had initially gauged our customers for their feedback to get an understanding of their demands and challenges for different mission profiles. Many shared the idea that in the light helicopter market there was a definite need for a purpose-built true helicopter autopilot solution, like the one developed in recent years by Thales. Their solution checked the right boxes, being modern, purpose-built for helicopters, easy to install and operate, and high-end yet affordable. Standard Aero is a reputable Supplemental Type Certificate (STC) developer of over 1,200 STCs, and with this success, it made sense for us to partner with an experienced, highly-qualified autopilot company to capitalize on each other's strengths. Finally, the customer support dimension is also vital, and by capitalizing on StandardAero and Thales's global support networks, we know that our two reputable companies will be able to work together to meet all customer requirements.

What key milestones lie ahead?

We are already delighted to have secured our launch customer WeatherTech, whose founder and CEO David MacNeil has provided the inaugural aircraft for us to outfit. We have made excellent headway in spite of the global pandemic and are looking forward to obtaining the FAA STC mid-2021 with other certifications to follow shortly afterwards. The objective is to be ready to deliver the product to the market from the third quarter of 2021. Ultimately we're confident that this new addition to the helicopter market will drastically improve the stability of helicopters in all conditions, lessening wear and tear on aircraft and consequently maintenance costs, as well as increasing safety and reducing accidents.

Thank you Elvis.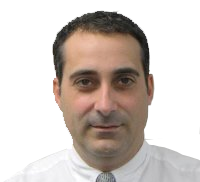 Elvis Moniz is the Vice President, Business Development, Airframe and Avionics Solutions for StandardAero. In this position, he is responsible for the development and execution of rotorcraft modification and upgrade programs through the Supplemental Type Certificate (STC) process. Current STC development programs initiated by Mr. Moniz include a new crashworthy fuel tank retrofit solution for the AS350 and EC130 series of helicopters, helicopter glass cockpits, and this new-generation light helicopter autopilot system, along with other safety enhancement solutions. StandardAero, owned by The Carlyle Group, is one of the world's largest independent providers of services including engine and airframe maintenance, repair and overhaul, engine component repair, engineering services, interior completions and paint applications.

Find out more:
> Full information about the Thales & StandardAero Autopilot STC
> Thales and StandardAero successfully achieve industry's first 4-axis autopilot flight test for Airbus AS350 and H125 helicopters
> All about the Compact Autopilot