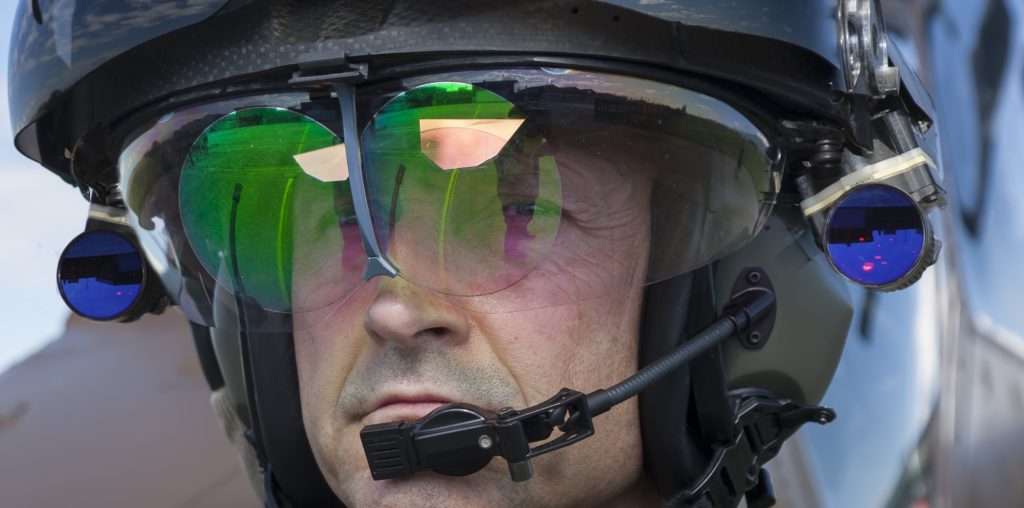 "TopOwl is more than just a helmet," says Pascal Point, business development and marketing director for Thales's Helicopter Avionics business. "It's a smart helmet-mounted sight and display system that plays a key role on the Tiger and NH90 helicopters." TopOwl is custom-fitted to the head shape of each individual pilot for unparalleled comfort, and accurately slaves the sensors and weapon systems to the line of sight. "To aim the helicopter's weapons, the pilot simply looks at where he wants to fire," continues Pascal Point.
TopOwl is the only binocular helmet with visor-projected imagery and built-in night vision functionality. Now in full-rate production, over 1,000 units have been delivered and a further 1,600 are on order. It has a proven record of success on deployments in Afghanistan, Libya and Mali.

Best-in-class performance

Pascal Point has no doubt about why TopOwl is so successful. "The reason it's so popular with pilots is that pilots designed it. We worked with users at every step of the design process to ensure it matches their actual needs. With TopOwl's built-in night vision system, helicopters can fly night and day. The night vision imagery is displayed directly in front of the pilot's eyes, replacing conventional night vision goggles for a seamless switch between natural vision and night vision at the touch of a button. TopOwl is the best helmet-mounted display in service today and it's a critical component of the Tiger helicopter's weapon system."

Copyright photo: Eric Raz

Stay connected with us...